The era of stylish youth or the time for youth to work? Actually what is a barrier so that many of you are reluctant to start an adventure? Maybe a lot, right. I believe that there are so many obstacles that can paralyze your every move. Starting from feeling lazy, and various obstacles that come unnoticed, so that you are preoccupied with several agendas that are not really important to you, maybe I also realize that the days that I have passed are struggles that have no merit.
Well, maybe there is one of you who can really help me to get up from this zone. I will also be very confident that every help you give is the greatest benefit for my life change. Yes, actually this is just one of several desires from many people who are trying to get up but are still late in their beautiful dreams.
No wonder also that it is so beautiful to serve a dream that sometimes we forget to wake up staring at the sun. So that also looks like it is not a cheating to connect this world with nature that does not really benefit your progress. But unconsciously, that you have wasted some of your useful time just for things that do not bring tangible benefits.
A person with unusual achievements, but it would be wonderful if you explained your sleep time to find something more extraordinary for that. Sleep with the directions that have been given, and walk to find every beautiful sight that is still covered by black clouds behind a dense mountain. His main beliefs are the main thing that you have to spend to find a bright spot, because if you only speak with the imagination, maybe you are one of the people who will have many dreams with a thousand weaknesses.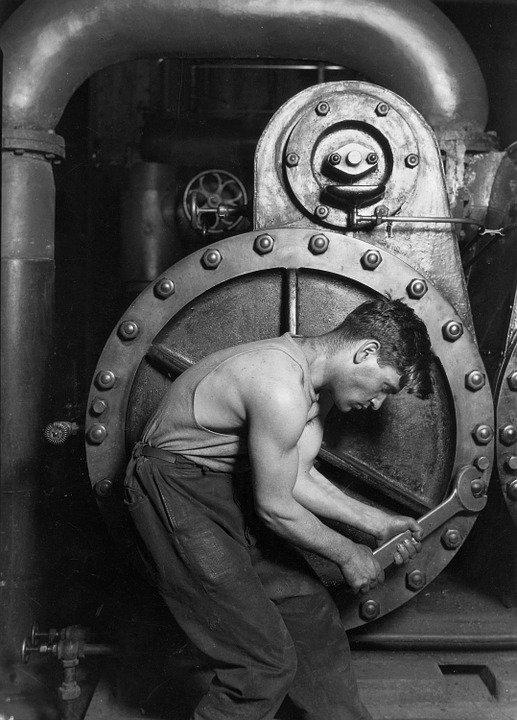 image source
Time is greatness, right. If you believe that time is a sword, then it is very untrue if you have to lose today with a silent sword. Maybe you also have to fight, yeah. Not that you will fight to determine that you have power, but fighting unharmed is a perfect tactic that not everyone can prove it.
Please worry, shame and silly. But no, you are not a silly human who has been created, and you also have to convince yourself that your life is still yours, if you have to be an evening owl to make a profit, then there is no harm that you have to leave your bed to find excellence that.
Rest assured, that there is no process that betrays the results, be a young man who is able to rise from failure, because a weakness will be delayed to attend if you continue to wake up to cover the deadlock. But on the contrary, if you ignore defeat, you continue to be lulled by despair, so I guess it will all be clear until you really will find a sense of surrender. I really believe that this is not the will of every human body.
The role of youth is the progress of the nation, and you are one of the assets to make every nation where you are born become great and known to the world. Not just for the nation, because every greatness that you give is help to all those who feel the pleasure of your thoughts, and it will be the same as you help many people from the needs that he really wants.
I suggest we wake up, stare at the morning sun with all the events that occur. Whatever is heartbreaking is still the greatness that you don't have, the point is that all defeat must be conquered with confidence, because if not, it will be a personal work that overlaps and makes you uneasy.
Nature lover, right. Such is the name given to a young natural conqueror who is serious in carrying out activities that he must complete. He is Soe Hok Gie, maybe you know. He was the first Indonesian to use the term nature lover, so with his perseverance he became one of the most important human beings in the history of Indonesian nature lovers.
He is a human mountaineer, and of course nature is his friend, but you realize that he died with the mountain, he was destroyed by the mountain because of the poisonous gas that approached his nose. It is not a weakness, but a struggle with strong trust so that he does not realize that everything that makes him happy can also make him lose greatness.
Yes, basically that's the struggle, if you want to look great, that doesn't mean you will stop when you find what you want, but how can you update from point 1.0 to point 1.1 to be superior to what you mean. And of course, every strange thing and even losing your life is a hard task that is always with you.

---
---
indonesian version
Jamannya pemuda bergaya atau saatnya pemuda berkarya ?. Sebenarnya apa yang menjadi penghalang sehingga banyak dari kalangan anda yang enggan untuk memulai sebuah petualangan ?. Mungkin banyak, benar. Saya percaya bahwa begitu banyak penghalang yang bisa melumpuhkan setiap gerakan anda. Mulai dari rasa malas, dan berbagai kendala yang datang tanpa kita sadari, sehingga anda disibukkan dengan beberapa agenda yang sebenarnya tidak begitu penting untuk anda, mungkin saya juga sadar bahwa hari-hari yang sudah saya lewati adalah perjuangan yang tidak memiliki bekas manfaat.
Nah, mungkin ada salah satu dari anda yang benar-benar bisa membantu saya untuk bangun dari zona ini. Saya juga akan sangat yakin bahwa setiap pertolongan yang anda berikan merupakan manfaat terbesar untuk perubahan hidup saya. Iya, sebenarnya ini hanyalah salah satu dari beberapa keinginan dari banyak orang yang sedang berusaha untuk bangun namun masih larut dalam mimpi indah mereka.
Tidak heran juga bahwa begitu indahnya melayani mimpi sehingga terkadang kita lupa untuk bangun menatapi mentari. Sehingga itu juga terlihat seperti bukan sebuah kecurangan untuk menguhubungkan dunia ini dengan alam yang tidak begitu memberi manfaat untuk kemajuan anda. Tapi secara tidak sadar, bahwa anda sudah membuang sebagian waktu berguna anda hanya untuk perkara yang tidak mendatangkan manfaat nyata.
Pribadi dengan pencapaian yang tidak biasa, namun alangkah indahnya jika anda mengiklaskan waktu tidur anda untuk menemukan hal yang lebih luar biasa untuk itu. Tidurlah dengan arahan yang sudah diberikan, dan berjalanlah untuk menemukan setiap pemandangan indah yang masih terselumuti awan hitam dibalik gunung lebat. Tetunya keyakinan adalah hal utama yang harus anda keluarkan untuk menemukan titik terang, karena jika sekedar berbicara dengan hayalan, mungkin anda adalah salah satu dari manusia yang akan mempunyai banyak mimpi dengan seribu kelemahan.
Waktu adalah kehebatan, benar. Jika anda percaya bahwa waktu adalah pedang, maka sangat tidak benar jika hari ini anda harus kalah dengan pedang bisu. Mungkin juga anda harus melawan, Iya. Bukan berarti anda akan melawan untuk menentukan bahwa anda memiliki kekuatan, tapi melawan dengan tidak terluka adalah taktik sempurna yang tidak semua orang mampu membuktikannya.
Harap cemas, malu dan konyol. Tapi tidak, anda bukanlah manusia konyol yang sudah tercipta, dan anda juga harus meyakinkan diri anda sendiri bahwa kehidupan anda tetaplah milik anda, jika anda harus menjadi burung hantu malam untuk mendapatkan keuntungan, maka tidak ada salahnya bahwa anda harus meninggalkan kasur anda untuk menemukan keunggulan itu.
Yakinlah, bahwa tidak ada proses yang mengkhianati hasil, jadilah pemuda yang mampu bangkit dari kegagalan, karena sebuah kelemahan akan tertunda untuk hadir jika anda terus bangun menutupi kebuntuan. Namun sebaliknya, jika anda mengabaikan kekalahan, anda terus terbuai dengan rasa putus asa, maka saya kira itu semua akan terlihat jelas sampai anda benar-benar akan menemukan rasa menyerah. Sungguh aku percaya bahwa ini bukanlah kemauan setiap tubuh manusia.
Peran pemuda adalah kemajuan bangsa, dan anda merupakan salah satu dari aset untuk membuat setiap bangsa tempat anda lahir menjadi hebat dan dikenal dunia. Bukan hanya sekedar untuk bangsa, karena setiap kehebatan yang anda berikan adalah bantuan untuk semua orang yang merasakan kenikmatan dari pemikiran anda, dan itu akan sama halnya seperti anda membantu banyak manusia dari kebutuhan yang benar-benar dia inginkan.
Saya sarankan kita untuk bangun, menatap mentari pagi dengan segenap peristiwa yang terjadi. Apapun yang memilukan tetaplah kehebatan yang belum anda miliki, yang intinya semua kekalahan harus anda taklukkan dengan keyakinan, karena jika tidak, itu akan menjadi sebuah pekerjaan pribadi yang bertumpuk dan membuat anda tidak tenang.
Pencinta alam, benar. Begitulah sebutan yang diberikan untuk seorang pemuda penakluk alam yang bersungguh-sungguh dalam melakukan kegiatan yang harus dia selesaikan. Dia adalah Soe Hok Gie, mungkin anda kenal. Dia merupakan orang indonesia pertama yang menggunakan istilah pecinta alam, sehingga dengan kegigihannya dia menjadi salah satu manusia paling penting dalam sejarah pecinta alam indoensia.
Dia merupakan manusia pendaki gunung, dan tentunya alam merupakan sahabat dia, namun sadarkah anda bahwa dia mati bersama gunung, dia dibinasakan oleh gunung karena gas beracun yang menghampiri hidungnnya. Itu bukanlah sebuah kelemahan, melainkan sebuah perjuangan dengan kepercayaan yang kuat sehingga dia tidak sadar bahwa setiap yang membuat dia senang juga bisa membuat dia kehilangan kehebatan.
Iya, pada dasarnya begitulah perjuangan, jika anda ingin terlihat hebat, bukan berarti anda akan berhenti ketika anda menemukan apa yang anda mau, tapi bagaimana anda bisa melakukan update dari poin 1.0 ke poin 1.1 untuk lebih unggul dari apa yang anda maksud. Dan tentunya, setiap perkara aneh dan bahkan kehilangan nyawa adalah tugas berat yang selalu bersama anda.
---
****
Special thanks to : @rok-sivante
****


---
---