Restless, I am gathering a lot of strength that I have not yet expended, but in fact I was nervous about what I had. Want to change like the king is just enough to command, but that is not true, because I only have dreams but do not dare to free dreams. Even I realize, just dreaming is not a serious way to succeed. But circumstances show that I am just a dreamer who is afraid of failure.
Everything is about a comfort zone, where if you are already together with a lazy zone, then you will become a lazy person who dreams of success. And vice versa if you have joined the zone to find progress, then you should get the happiness you want.However, is there hope to change from laziness?Yes, maybe it's time to throw away the ignorant state that you are engaged in, because if the experience continues to bleed and cling to strength, then I think it will become a heavy burden in the future.
Psychological comfort zone, where someone's familiarity with something that will be very difficult to leave, right. Maybe it's just a basic conclusion for some people who judge. Where if you are already attached to a partner, then your comfort zone is only a partner even if you find irregularities occasionally. Remember, comfort zones do not have to be only with a partner, but also conditions that have a very big influence.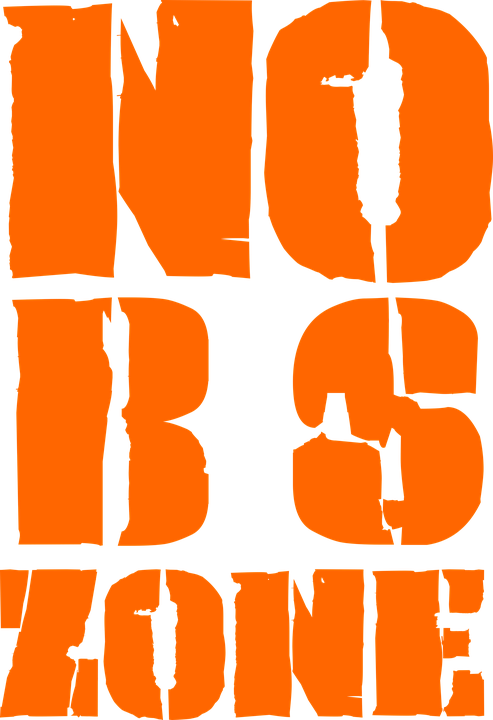 image source
But if today you have a high salary, a beautiful partner, a good friend and a luxury home, but you leave your parents. Your mind may not be calm because of parents, yes just because parents, your zone becomes as if food will expire, not at all calm and as if there is something you are forgetting. Is this referred to as a comfort zone ?, I think not, a comfort zone where a state is able to provide mental security, provide happiness, eliminate anxiety, and can reduce the level of prolonged stress.
It's safe just because you feel comfortable.
But believe that the comfort zone does not always talk about luxury. Because someone who works to connect adequacy will also be more pleased with the zone he has. Simple life, ordinary achievement, a house that is not formed, but comfortable enough to enjoy, yes because he only thinks that to challenge that which is impossible will only make useless burdens. That is a comfort zone according to him.
If you want to find out where the zone is, maybe you just need to go back to the PUBG game that clearly has color. Yes, blue zone where you have to really leave it, because slowly, death will continue to be close to your life. Unlike the red zone, wherever you have to avoid any eruptions that fall just to save yourself. I think it's really a challenge.
Where there is nothing easy during the life journey, each zone has a difference, and each zone has a level of danger that you must guard. But the point is where you have to find a safe point for protection, and the struggle to find comfort is your own effort to fight every situation. If you just want to find a solution, maybe you just simply surrender and give up your entire struggle for the opponent, because that is one way to kill the burden of the mind.
Comfortable zone, you are not always comfortable with the environment, but the comfort zone is where you also have to change your environment. Maybe also if today you are learning to get out of your comfort zone, that does not mean you are out of a safe environment, but you will learn to change your lifestyle from a situation that is still the same to a more sophisticated and useful zone. tomorrow.
If corruptors are a skill that must be maintained, I don't think it makes sense to continue, because not all comfort zones will remain safe. Yes, even you have to consider further about some work like this.

---
---
Indonesian Version
Gelisah, aku mengumpulkan banyak kekuatan yang belum aku keluarkan, tapi nyatanya aku sempat gelisah dengan apa yang aku punya. Ingin berubah seperti seolah sang raja yang hanya cukup untuk memerintahkan, tapi itu tidak benar, karena aku hanya punya mimpi namun tidak berani untuk membebaskan mimpi. Bahkan aku sadar, hanya sekedar bermimpi bukanlah jalan yang serius untuk sukses. Tapi keadaan menunjukkan, bahwa aku hanyalah pemimpi yang takut akan kegagalan.
Semuanya adalah tentang zona nyaman, dimana jika anda sudah bersama dengan zona malas, maka anda akan menjadi pemalas yang bermimpi untuk sukses. Dan sebaliknya jika anda sudah bergabung dengan zona untuk menemukan kemajuan, maka sudah seharunya anda mendapatkan kebahagiaan yang anda inginkan.
Namun, adakah asa untuk berubah dari kemalasan ?
Iyaa, mungkin sudah saatnya untuk membuang jauh keadaan bodoh yang sedang anda tekuni, karena jika pengalaman itu terus berdarah daging dan melekat semakin kuat, maka saya kira itu akan menjadi beban berat dikemudian hari.
Zona kenyamanan psikologis, dimana keakraban seseorang dengan sesuatu hal yang akan sangat sulit untuk ditinggalkan, benar. Mungkin itu hanyalah sebuah kesimpuan dasar bagi beberapa orang yang menilai. Dimana jika anda sudah lekat dengan pasangan, maka zona nyaman anda hanyalah pasangan walaupun sesekali anda menemukan kejanggalan. Ingat, zona nyaman tidak mesti hanya dengan pasangan, namun juga keadaan yang berpegaruh sangat besar.
Tapi jika hari ini anda mempunyai gaji tinggi, pasangan yang cantik, sahabat yang baik dan rumah mewah, namun anda meninggalkan orang tua. Pikiran anda mungkin tidak tenang karena orang tua, iya hanya karena orang tua, zona anda menjadi seolah seperti makanan yang akan kedaluarsa, sama sekali tidak tenang dan seolah seperti ada sesuatu yang sedang anda lupakan. Apakah ini disebut sebagai zona nyaman ?, Saya kira tidak, zona nyaman dimana suatu keadaan mampu memberikan keamanan secara mental, memberikan kebahagiaan, menghilangkan kecemasan, dan dapat mengurangkan tingkat stress yang berkepanjangan.
Aman hanya karena anda merasa nyaman.
Namun percayalah bahwa zona nyaman tidak selamanya berbicara tentang kemewahan. Karena seseorang yang bekerja untuk menghubungkan kecukupan juga akan lebih senang dengan zona yang dia punya. Hidup sederhana, pencapaian yang biasa, rumah yang tidak terbentuk, tetapi cukup nyaman untuk dinikmati, iya karena dia hanya beranggapan bahwa untuk menantang yang tidak mungkin hanya akan menjadikan beban yang tidak berguna. Itu adalah zona nyaman menurut dirinya.
Jika anda ingin mencari dimana letak zona, mungkin anda hanya perlu kembali ke game PUBG yang jelas punya warna. Iya, zona biru dimana anda harus benar-benar meninggalkannya, karena perlahan, kematian akan terus berdekatan dengan kehidupan anda. Berbeda dengan zona merah, dimanan anda harus menghindari setiap letusan yang jatuh hanya untuk menyelamatkan diri. Saya kira itu benar-benar sebuah tantangan.
Dimana tidak ada yang mudah selama perjalanan kehidupan, setiap zona memiliki perbedaan, dan setiap zona mempunyai tingkat bahaya yang harus anda jaga. Namun yang intinya adalah dimana anda harus menemukan titik aman untuk sebuah perlindungan, dan perjuangan untuk menemukan kenyamanan adalah usaha anda sendiri dalam melawan setiap keadaan. Jika anda hanya ingin menemukan penyelesaian, mungkin anda hanya cukup pasrah dan menyerahkan seluruh perjuangan anda keppihak lawan, yaa karena itu adalah salah satu cara untuk membunuh beban pikiran.
Zona nyaman, tidak selamanya anda nyaman dengan lingkungan, tapi zona nyaman adalah dimana anda juga harus mengubah lingkungan anda. Mungkin juga jika hari ini anda sedang belajar untuk keluar dari zona nyaman anda, bukan berarti anda keluar dari lingkungan yang aman, tetapi anda akan belajar untuk mengubah gaya hidup anda dari keadaan yang tetap masih sama hingga saat ini ke zona yang lebih canggih dan lebih berguna di esok hari.
Jika koruptor adalah sebuah skill yang harus dipertahankan, saya kira itu tidak masuk akal untuk dilanjutkan, karena tidak semua zona nyaman akan tetap aman. Iya bahkan anda harus mempertiimbangkan lebih jauh lagi tentang beberapa pekerjaan seperti ini.
---
****
Special thanks to : @rok-sivante
****

vote steempress witnesses here : https://steemit.com/~witnesses


---
---