I am the best actor in my life. Yes, even you can't play a role that actually happened with my situation. If that's possible, I think it's only 45% of the 100% I have. Why? Because you are not the real me. When talking about who is the best to become the best star idol during life's journey, obviously I will choose myself, right. This is only because I am indeed the best role for the story of my life.
Dreaming of being a superhero in heaven, yes the task is mine. Proving to be a true superhero, that's also my job. Then it is clear, that you are just an audience to enjoy every step of my life. But believe me, that I never want every audience that joins my real life channel.
Analysis of life, the more netted, the more must be filtered. The more questions arise and continue to move the calm mind. Increasingly rash and easy to change, sometimes feelings that are not supposed to be issued, "ah I am bored, life is a burden", but the truth is that I am a connoisseur who must fight the flow of life.
The more piles of questions in the brain of the thinker, why, how, how much, where will you go tomorrow, what happens if it doesn't exist. Hmm, the questions one by one have to be resolved, the burden and the burden, the longer it gets stressed, but no matter what the circumstances, I still have a life that must fight the struggle.
Because when I have to ignore this silly question today, maybe tomorrow I will be more ridiculous to fight life. Nothing is easy, all life is a challenge and all challenges need completion. If that cannot be completed in one hour, rest assured that the situation after that is the conclusion that you will get.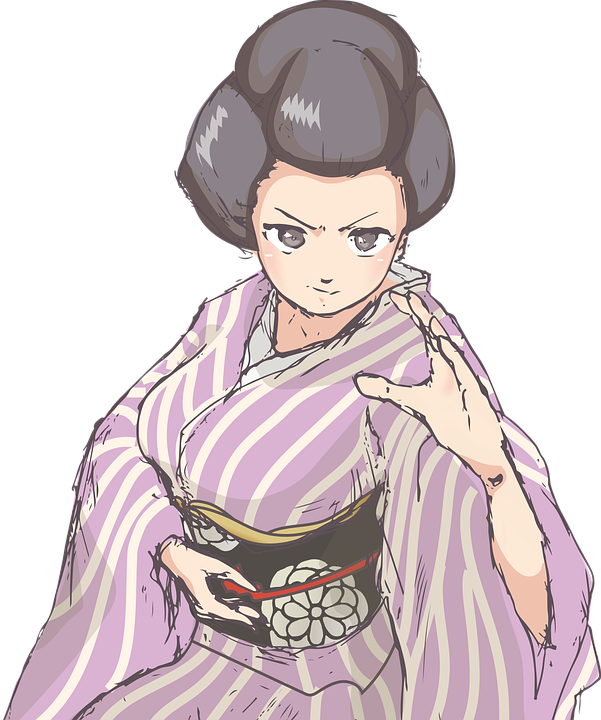 image source
Maybe when you cry, life seems too narrow in your favor. Make your cheer up lost and delayed because of the atmosphere, so that it makes a long sadness until it ends uneasily. Even sometimes you forget that smiling is an easy way to get rid of sadness, right. Like that life, in an episode it could be a happy drama, it could end in an imperfect condition, but believe that each ending must have a conclusion that you never expected.
Maybe it's true, that the easiest mask at the moment is a smile. But even though it is only an assumption about the mask, at least you have advanced one step to rediscover lost joy. You should not lament the bad luck for your life, set your wings to rise, convince your body that the burden on your mind will decrease as long as you try to smile.
Many of us think that life is a stage, so the best of every actor available is yourself, prove that you are good at playing things, steal every opportunity, rise in adversity until you are able to deal with changing times. You also need to try various things that you don't think are easy, because if you continue to be in ease, I don't think you have a challenge to fight life. It's a challenge not to be sought, even many say that we only need to enjoy the challenges that come. But rest assured, that if you continue to wait for challenges, then there will be no beauty where you will find the beauty of life.
It might be a miracle, but something that has happened already has a set criterion, because behind the frequency of everything that happens, starting from a smile, calmness, war, destruction, sadness, loss, it is a situation where your task is to pass. Nothing is dangerous, nothing is scary, it's just that you need preparation to fight it all. Rest assured, that all of this is not as easy as what you imagined.
You are only a puppet played by the dalang. But this is your life, so you shouldn't give up on attacking things. Where there is music, there are musicians and viewers. So, 100% you must be ready to fight the rigors of the struggle of life.

---
---
Indonesian Version
Aku adalah aktor paling bagus selama perjalanan hidupku. Iya, bahkan anda tidak bisa memerankan peran yang sebenarnya terjadi dengan keadaanku. Jika itu mungkin, saya rasa itu hanya 45 % dari 100 % yang aku miliki. Kenapa ?, karena anda bukanlah aku yang sebenarnya. Ketika berbicara tentang siapa yang paling bagus untuk menjadi bintang idola pemeran terbaik selama perjalanan hidup, jelas aku akan memilih diriku sendiri, benar. Ini hanya karena aku adalah memang peran terbaik untuk kisah hidupku.
Bermimpi untuk menjadi superhero didalam kayangan, iya tugas itu adalah milikku. Membuktikan menjadi superhero yang sebenarnya, benar itu juga merupakan pekerjaanku. Maka jelas, bahwa anda hanyalah penonton untuk menikmati setiap langkah hidupku. Tapi percayalah, bahwa aku tidak pernah menginginkan setiap penonton yang bergabung dengan channel kehidupan nyataku.
Analisa kehidupan, semakin banyak yang terjaring maka semakin banyak pula yang harus disaring. Kian pertanyaan semakin muncul dan terus menerus menggerakkan pikiran tenang. Semakin gegabah dan mudah berubah, terkadang muncul perasaan yang tidak seharusnya untuk dikeluarkan, "ah aku bosan, hidup memang beban", namun kenyataan yang sebenarnya bahwa aku adalah penikmat yang harus melawan arus kehidupan.
Semakin menumpuknya pertanyaan di otak pemikir, ini kenapa, itu bagaimana, jumlahnya berapa, besok kemana, apa yang terjadi jika itu tidak ada. Hmm, pertanyaan yang satu persatu harus diselesaikan, beban dan beban, kian lama semakin tertekan, tapi bagaimapun keadaan, aku tetaplah kehidupan yang harus melawan perjuangan.
Karena ketika hari ini aku harus mengabaikan pertanyaan konyol tersebut, mungkin esok hari aku akan lebih konyol untuk melawan kehidupan. Tidak ada yang mudah, semua kehidupan adalah tantangan dan semua tantangan butuh penyelesaian. Jika itu tidak bisa diselesaikan dalam satu jam, yakinlah bahwa keadaan setelah itu adalah kesimpulan yang akan anda dapatkan.
Mungkin ketika anda menangis, kehidupan seolah terlalu sempit berpihak kepada anda. Menjadikan ceria anda hilang dan tertunda karena suasana, sehingga menjadikan kesedihan yang berkepanjangan hingga berakhir dengan tidak tenang. Bahkan terkadang anda lupa bahwa tersenyum merupakan cara mudah untuk menghilangkan kesedihan, benar. Seperti itulah kehidupan, dalam sebuah episode bisa saja berkhir dengan drama yang bahagia, bisa saja juga berakhir dengan keadaan tidak sempurna, tapi percayalah bahwa setiap ending pasti memiliki kesimpulan yang tidak pernah anda duga.
Mungkin benar, bahwa topeng yang paling mudah saat ini adalah senyuman. Tapi walaupun itu hanyalah sebuah anggapan tentang topeng, setidaknya anda sudah maju satu langkah untuk menemukan kembali keceriaan yang hilang. Tidak seharusnya anda meratapi nasib buruk untuk kehidupan anda, tegakkan sayap untuk bangkit, yakinkan tubuh anda bahwa beban yang ada dipikiran anda akan berkurang selama anda mencoba untuk tersenyum.
Banyak dari kita yang beranggapan bahwa hidup adalah panggung sandiwara, maka yang terbaik dari setiap aktor yang tersedia adalah anda sendiri, buktikan bahwa anda pandai dalam memainkan keadaan, mencuri setiap kesempatan, bangkit dalam keterpurukan hinggga mampu begaul dengan perubahan zaman. Anda juga perlu mencoba berbagai hal yang menurut anda tidak mudah, karena jika terus berada dalam kemudahan, saya kira anda tidak memiliki tantangan untuk melawan kehidupan. Memang tantangan bukan untuk dicari, bahkan banyak yang bilang bahwa kita hanya perlu menikmati tantangan yang datang. Tapi yakinlah, bahwa jika anda terus menerus menunggu tantangan, maka tidak akan ada keindahan dimana anda akan menemukan letak indahnya kehidupan.
Mungkin saja keajaiban, namun sesuatu yang sudah terjadi sudah memiki kriteria yang sudah diatur, karena dibalik frekuensi segala sesuatu yang terjadi, mulai dari senyuman, ketenangan, peperangan, kehancuran, kesedihan, kehilangan, itu adalah keadaan dimana tugas anda untuk melewatinya. Tidak ada yang berbahaya, tidak ada yang menakutkan, hanya saja anda butuh persiapan untuk melawan itu semua. Yakinlah, bahwa semua ini tidak semudah apa yang anda bayangkan.
Anda hanyalah wayang yang dimainkan sang dalang. Tapi ini kehidupan anda, maka tidak seharusnya anda menyerah untuk menyerang keadaan. Dimana ada musik, ada musisi penonton dan penilai. Jadi, 100 % anda sudah harus siap untuk melawan kerasnya perjuangan kehidupan.
---
****
Special thanks to : @rok-sivante
****

vote steempress witnesses here : https://steemit.com/~witnesses


---
---