In today's sophisticated life, maybe we are one of the hasty humans. Starting from waking up, eating breakfast, until it rushed to go to their respective activities. Confused for a few moments, to the point of throwing away the remaining hours. Staring at the screen until you face a computer, doing a presentation and then finally confused about what will continue, and then, most of all the choices to eliminate the brain panic traces are by sleeping, until finally you are dissolved in long and uncertain sleep.
Then tired, tired and tired until many times in that fatigue. Therefore, I think you need to improve yourself to make any changes to it. At least you are one who is struggling to improve.
If your parents ask, what are your goals in the future, maybe your answer is something very big, the point is rich. But if all of this is compared to your behavior, this is not suitable for your life at all. So why is it so brave that you dream of becoming an official if today you are still asleep and lazy to get up.
Maybe you just know that work is waiting for you, even you understand that money is everything for your life, and for money, sometimes someone is willing to do dirty things just for the satisfaction of life. But the dream is only a luxury item that has not officially become your property. Duty after task, get up and work hard, because that's all that can awaken your dreams.
And if you are someone who wants to have everything, but in reality, you don't want to dream for it at all, let alone to prove reality like this. Maybe this needs a very serious improvement, even you have to convince yourself, that young age is everything to prove your appearance. Because when you have time to go senile, then what you don't fight for now will be a useless remorse.
In the likeness of a knife, you must really use it well, because if you cut it with fantasy, then most likely what will happen is a sadistic slice on your ring finger, even it is a problem that no one wants at all. That's life, if you only play with life, then you will get a life that ends with regret.
Left behind, conceded a date, until the agenda was broken. because basically you are just a human who has nothing to be proud of. Your strength to rise and prove is everything from what you have.
When young, maybe most of us have extraordinary curiosity, even sometimes it becomes a homework that you must complete, want to understand and everything you will do is only for a conclusion. But when you are old, all of these conditions are 100% reversed, you and your youthfulness all become lies, as if it's like nothing, it looks like a product has failed to be irregular, because you understand that when you don't stop to continue panic, then your youth will disappear.
For your dreams, maybe you can only draw a map of the world in the area of ​​your house, which can be counted by the number of steps to the number of fence covers that stand, but you cannot prove that you are able to make those steps. Then this type of dream that is like this is just a useless falsehood.
But if it is your beautiful dream, maybe you need to continue the dream for your progress, at least you still have a dream that can make your life happy. But what is unfortunate, dreams will only be a useless thing that is useless.
Dreaming, maybe just one of the many games of rich people, then you try to enter into it, and your position there is as an immigrant who has nothing. But imagine, what if at that time you could compensate for the presence of rich people, maybe you could become one of the chosen people who could conquer this game.

---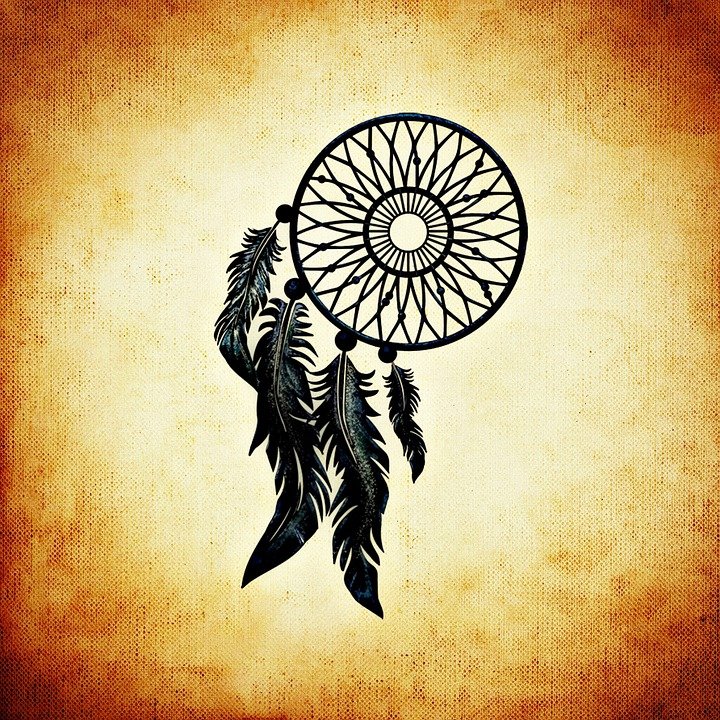 image source
Indonesian Version
Dalam kehidupan yang serba canggih saat ini, mungkin kita adalah salah satu dari manusia yang tergesa-gesa. Mulai dari bangun tidur, makan pagi, hingga berbegas pergi menuju aktifitas masing-masing. Bingung dalam beberapa saat, hingga membuang beberapa jam yang tersisa. Menatap layar hingga mengahadapi komputer, melakukan presentasi tugas dan kemudian akhirnya bingung untuk apa yang akan dilanjutkan, dan selanjutnya, sebagian besar dari segala pilihan untuk menghilangkan jejak kepanikan otak adalah dengan cara tidur, hingga akhirnya anda terlarut dalam tidur panjang dan tidak tentu arah.
Kemudian lelah, lelah dan lelah hingga berkali-kali dalam kelelahan itu. Maka dari itu, saya kira anda perlu memperbaiki diri anda untuk melakukan perubahan apapun untuk itu. Setidaknya anda menjadi salah satu yang sedang berjuang untuk memperbaiki diri.
Jika orang tua anda bertanya, apa cita-cita anda di masa depan, mungkin jawaban anda adalah sesuatu hal yang sangat besar, yang intinya adalah kaya raya. Namun jika semua itu dibandingkan dengan kelakuan anda, hal ini sama sekali tidak cocok untuk kehidupan anda. Lantas kenapa begitu berani anda bermimpi untuk menjadi seorang pejabat jika hari ini anda masih tertidur pulas dan malas untuk bangkit.
Mungkin anda hanya tau bahwa pekerjaan sedang menunggu anda, bahkan anda mengerti bahwa uang adalah segalanya bagi kehidupan anda, dan demi uang, terkadang seseorang rela melakukan hal kotor hanya untuk kepuasan kehidupan. Tapi impian hanyalah barang mewah yang belum resmi menjadi milik anda. Tugas demi tugas, bangkit dan bekerja keras, karena hanya itu yang bisa membangkitkan impian anda.
Dan jika anda merupakan seseorang yang ingin memiliki segalanya, tapi pada kenyataan yang ada, anda sama sekali tidak ingin bermimpi untuk itu, apalagi untuk membuktikan kenyataan seperti ini. Mungkin hal ini perlu pembenahan yang sangat serius, bahkan anda harus meyakinkan diri anda, bahwa usia muda adalah segalany untuk membuktikan penampilan anda. Karena ketika anda sudah saatnya untuk pikun, maka apa yang sekarang tidak anda perjuangkan akan menjadi sebuah penyesalan yang tidak berguna.
Di ibaratkan sebagai pisau, anda harus benar-benar menggunakannya dengan baik, karena jika anda memotongnya dengan khayalan, maka kemungkinan besar yang akan terjadi adalah irisan yang sadis pada jari manis anda, bahkan itu merupakan masalah yang sama sekali tidak seorang pun yang menginginkannya. Begitulah kehidupan, jika anda hanya bermain dengan hayalan, maka anda akan memperoleh hayalan yang berakhir dengan penyesalan.
Ketinggalan waktu, kebobolan tanggal, hingga kehancuran agenda. karena pada dasarnya anda hanyalah manusia yang tidak memiliki apapun untuk dibangga. Kekuatan anda untuk bangkit dan membuktikan adalah segalanya dari apa yang anda punya.
Saat muda, mungkin kebanyakan dari kita memiliki sifat keingintahuan yang luar biasa, bahkan terkadang hal itu menjadi sebuah pekerjaan rumah yang wajib anda selesaikan, ingin memahami dan segalanya akan anda lakukan hanya untuk sebuah kesimpulan. Tetapi ketika anda tua, semua keadaan ini 100% berbalik arah, anda dan kenanangan masa muda semua menjadi sikap dusta, seolah itu seperti tiada, terlihat bagaikan seperti sebuah produk gagal hingga tak beraturan, karena anda mengerti bahwa ketika anda tidak berhenti untuk melanjutkan kepanikan, maka masa muda anda akan hilang.
Untuk mimpi anda, mungkin anda hanya bisa menggambarkan peta dunia di kawasan rumah anda, yang bisa dihitung jumlah anak tangga hingga jumlah penutup pagar yang berdiri, namun anda tidak bisa membuktikan bahwa anda mampu untuk membuat anak tangga itu. Maka jenis mimpi yang seperti ini hanyalah sebuah kepalsuan yang tidak berguna.
Namun jika itu adalah mimpi indah anda, mungkin anda perlu melanjutkan mimpi itu untuk kemajuan anda, setidaknya anda masih punya mimpi yang mampu membahagiakan kehidupan anda. Tapi yang disayangkan, mimpi hanya akan menjadi sebuah hayalan sia-sia yang tidak berguna.
Mimpi, mungkin hanyalah salah satu dari berapa banyaknya permainan orang kaya, kemudian anda mencoba untuk masuk kedalamnya, dan posisi anda disitu adalah sebagai pendatang yang tidak memiliki apa-apa. Tapi bayangkan, bagaimana jika saat itu anda bisa mengimbangi keberadaan orang kaya, mungkin anda bisa menjadi salah satu manusia terpilih yang bisa menaklukkan permainan ini.

---
****
Special thanks to : @rok-sivante
****

vote steempress witnesses here : https://steemit.com/~witnesses


---
---