On a long journey, maybe we will only think about what is best for our future, right. Because what we are looking for is what makes us happy. The question of all questions, maybe only you can answer all the questions regarding your situation. Just relying on yourself, and your person is everything for that.
Do it slowly and find the best to solve all your problems, give all the changes to your world, and trust your circumstances that all dreams are your goal.
The way of life is yours. So, only you have to dare to choose the way out to find bright light. If you live it with confidence, then you will get it all with a convincing light. And vice versa if you condemn your beliefs, I think you are one of the stupidest humans ever.
With kindness, then you will enjoy it with beauty!
If you believe that the rest of your life is your way of life, then you must really look for where your beauty is. Because if it stays the same from time to time, maybe you are still wrong in managing performance. Not just looking for numbers summing up and ready to be collected, but how you will find perfect results which then become an award for you.
Because successful souls are those who do things to find results that then correct each conclusion.
Talking about life is a choice, so it's true that 80% of your movements every day are about choosing. Because without realizing it, from the moment you rise from a beautiful dream, until you find some loopholes in the situation that make you happy or make your life uneasy, everything is about how you choose to go through all the available challenges.
That is the rest of life, all the settings that you can change according to the wishes that you mean, and that suits you can be your best choice. It may be very true that in life all humans want compatibility for their situation, without realizing that what is most suitable for their situation is what becomes an obstacle for themselves. So your job now is to get through all the obstacles that make your goal stop there.
But you also can't forget about social things, because there are times when you can't do all that with yourself, you can be friends, parents, until the team is your strength to rise. So don't let you underestimate the situation for progress. Remember, what is your job is still your job, and what is the task of the group you should work with the group.
All people believe that you have your own life to enjoy the situation, pour ideas, to accept all the styles that affect your body movements, and your dreams are everything from every change, so fix every remaining life to find a bright spot in the future.
All that you need to do, because to find what suits you, I don't think you can sleep too much for it. Get up from your dream and give your target.

---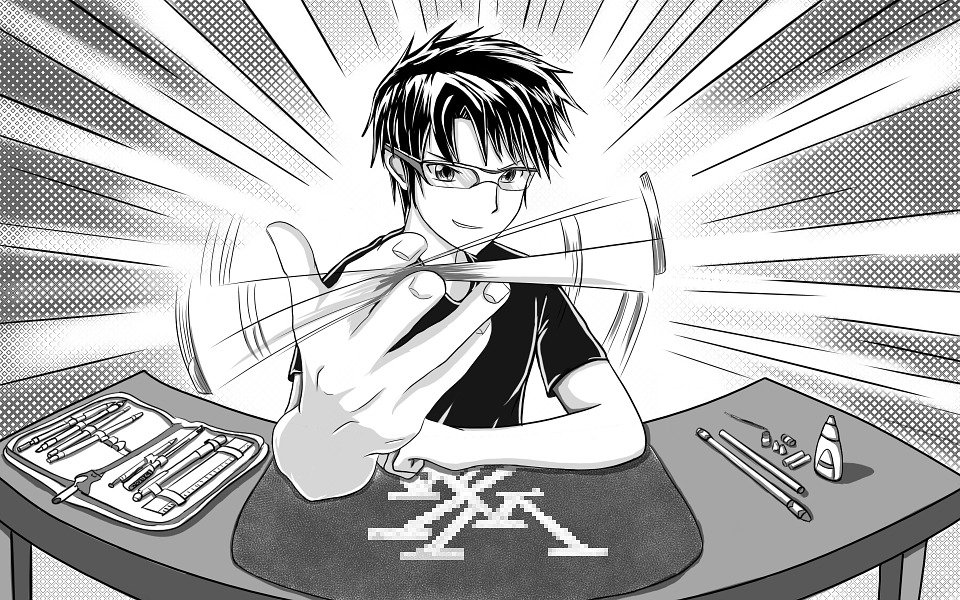 image source
Indonesian Version
Pada perjalanan panjang, mungkin kita hanya akan berpikir tentang apa yang terbaik untuk masa depan kita, benar. Karena hal yang kita cari adalah hal apa yang membuat kita bahagia. Pertanyaan dari segala pertanyaan, mungkin hanya anda yang bisa menjawab segala pertanyaan yang berkenaan dengan keadaan anda. Hanya dengan mengandalkan diri sendiri, dan pribadi anda adalah segalanya untuk itu.
Lakukan secara perlahan dan temukan yang terbaik untuk menyelesaikan semua masalah anda, berikan segala perubahan untuk duniamu, dan percayakan pada keadaan anda bahwa semua mimpi adalah tujuan anda.
Jalan hidup adalah milik anda. Jadi, hanya anda yang harus berani memilih jalan keluar untuk menemukan cahaya terang. Jika anda menjalaninya dengan penuh keyakinan, maka anda akan mendapatkan semua itu dengan cahaya yang meyakinkan. Dan sebaliknya jika anda mengutuk keyakinan anda, saya kira anda adalah salah satu manusia paling bodoh yang pernah ada.
Dengan kebaikan, maka anda akan menikmatinya dengan keindahan !.
Jika anda percaya bahwa sisa hidup anda adalah cara hidup anda, maka anda harus benar-benar mencari dimana letak keindahan kehidupan anda. Karena jika itu tetap sama dari masa kemasa, mungkin anda masih salah dalam mengatur kinerja. Bukan dari sekedar mencari angka menjumlahkan dan siap untuk dikumpulkan, tapi bagaimana anda akan menemukan hasil yang sempurna yang kemudian menjadi suatu penghargaan untuk anda.
Karena jiwa yang berhasil adalah mereka yang mengerjakan sesuatu hal untuk menemukan hasil yang kemudian mengoreksi setiap kesimpulan.
Berbicara tentang hidup adalah pilihan, maka sangat benar bahwa 80% dari pergerakan anda setiap hari adalah tentang memilih. Karena tanpa sadar, mulai dari anda bangkit dari mimpi indah, hingga anda menemukan beberapa celah keadaan yang membuat anda bahagia atau menjadikan kehidupan anda tidak tenang, semuanya adalah tentang bagaimana anda memilih untuk melewati seluruh tantangan yang tersedia.
Itulah sisa hidup, semua pengaturan itu bisa anda rubah sesuai keinginan yang anda maksud, dan yang sesuai dengan anda bisa jadi itu merupakan pilihan terbaik anda. Mungkin sangat benar bahwa dalam hidup semua manusia menginginkan kecocokan untuk keadaan dirinya, tanpa dia sadari bahwa yang paling cocok untuk keadaanya adalah apa yang menjadi penghambat bagi dirinya. Maka tugas anda saat ini adalah melewati segala hambatan yang membuat tujuan anda berhenti disitu.
Namun anda juga tidak bisa melupakan suatu hal tentang sosial, karena ada saat dimana anda tidak bisa melakukan semua itu dengan sendiri anda, bisa jadi teman, orang tua, hingga team adalah kekuatan anda untuk bangkit. Maka jangan sekali anda meremehkan keadaan itu untuk kemajuan. Ingat, apa yang menjadi tugas anda tetaplah tugas anda, dan apa yang menjadi tugas kelompok maka sudah seharusnya anda bekerja dengan kelompok.
Semua orang percaya bahwa anda memiliki kehidupan sendiri untuk menikmati keadaan, menuangkan berbagai ide, hingga menerima segala gaya yang mempengaruhi gerak tubuh anda, dan impian anda adalah segalanya dari setiap perubahan, maka perbaiki setiap sisa hidup untuk menemukan titik terang dimasa depan.
Semua itu perlu anda lakukan, karena untuk menemukan apa yang cocok pada diri anda, saya rasa anda tidak bisa terlalu banyak tidur untuk itu. Bangkit dari mimpi anda dan berikan target anda.

---
****
Special thanks to : @rok-sivante
****

vote steempress witnesses here : https://steemit.com/~witnesses


---
---