If today you say that writing is easy, maybe I as a beginner will assume that the statement is not true at all, why? Yes, because there is nothing easy for a guest to conquer all the contents of his master's room. But it's very true, it's so easy to write, so some people can write even in war, maybe a big appreciation for those who find the power of the mind to that point.
Because there is nothing impossible if you keep trying, working hard and be sure that all that is your ability.Even in a dream, sometimes someone has gathered what ideas will be the material of his writing in the morning, so it is not surprising that some people can issue opinions even though awareness is still half of what he has, because maybe he still hasn't really awakened from what is being he dreamed.
But the greatest of you are those who can make every situation for writing material, if possible it comes from a dream, then I think there is nothing wrong with you making that dream for writing material. And it's perfect if you combine it with the world of reality. That will make your task look more perfect.
But not all of us can conquer that situation. Because you, they, and I will never be the same in terms of changing paper into perfect scribbles. Sometimes I get confused, what will become the catch in the head. This really became a task that I was supposed to finish, because if I could write status in one hour for one status, why should I give up on this situation.
Even if you have made your daily status a new hobby, maybe you should move from that status to perfect writing, because development must remain even if it's as small as snowflowers.
So, writing is indeed very easy, it's just that you are making this task a problem. That is very clear from what you always show. Sometimes things will become more difficult if you make it difficult, but without realizing that we are always among the difficult problems. Because it is very unlikely that difficulties will continue continuously but you are trying to overcome difficulties, unless you just play around with this problem.
Yes, it's true. Writing is easy, and the most difficult is to write well and correctly. Language rules are not the same as you do soccer practice, he will continue to run from his reference if you only use language is ridiculous, but different from football, he will still go to the goal if you are lucky to play it. The ball is round, while the mind will never be round like what the ball shows, and luck will never side with those who string words, except maturity.
But I think for us students, writing well and correctly is not a task that we must immediately complete, because it will come if you truly admire it. And the most important thing for your current job is just trying to be better, because it will be harder than you learn to be perfect. "If you are looking for the perfect, it will be very difficult, but if you are looking for good, I think it will be perfect."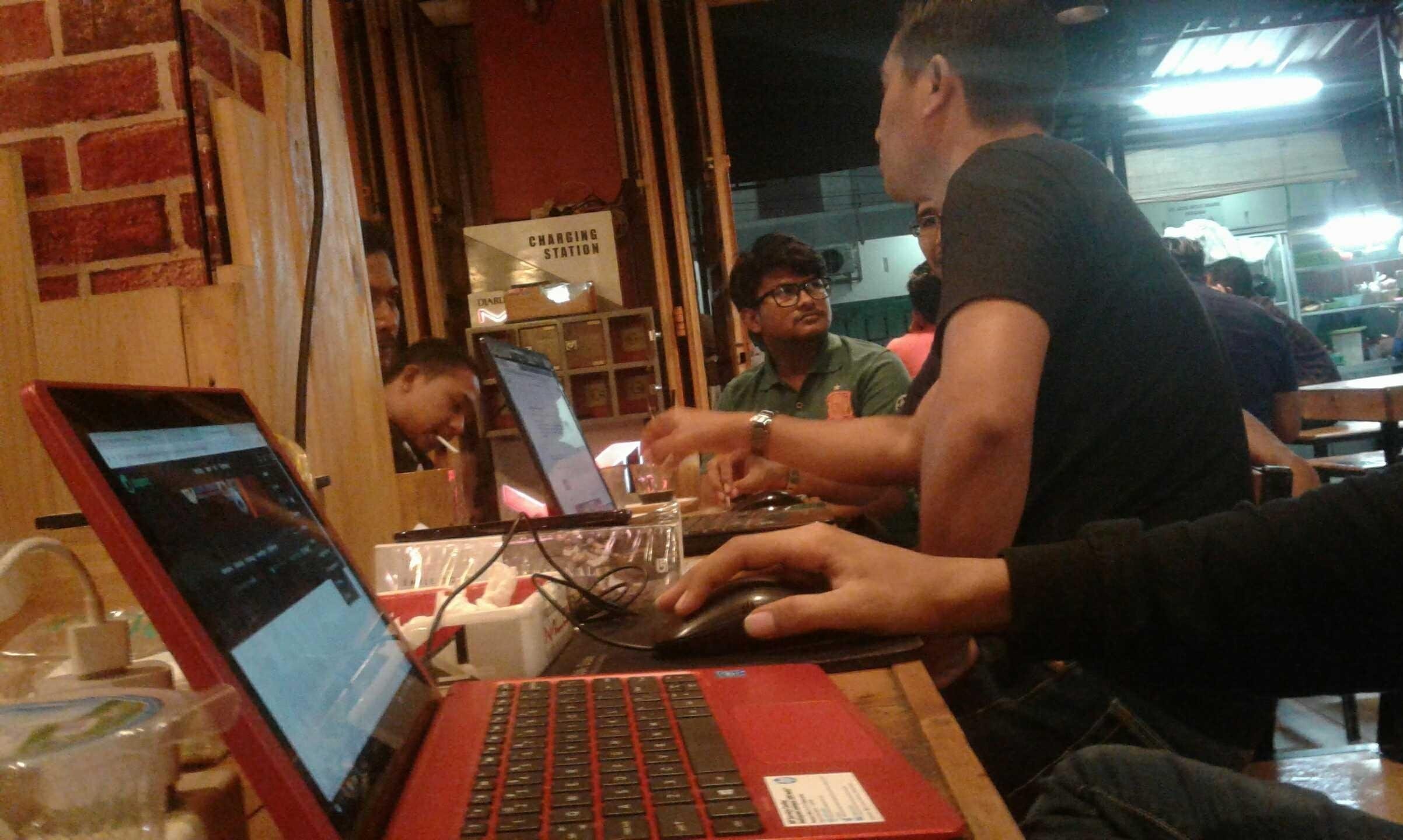 Writing is not very easy if you continue to imagine the distress, and mistakes will always be there if you don't really change things. It may be true, that in writing you will always be connected with feelings of shame if your writing is read by many people, not in terms of not good, but in terms of not trusting yourself for all that. But in reality, your writing will be more easily accepted by the public because of your confidence.
And if you are still playing with this trait, maybe you should change all the bad conditions.
Writing is information, public opinion, even inspiration for the world population. Because not all languages ​​will be delivered verbally, it is fitting that you make writing as a tool to convey the language you are still listening to. Even to convey affection to someone will look more romantic with this situation.
And if you are still playing with this trait, maybe you should change all the bad conditions.
Writing is information, public opinion, even inspiration for the world population. Because not all languages ​​will be delivered verbally, it is fitting that you make writing as a tool to convey the language you are still listening to. Even to convey affection to someone will look more romantic with this situation.
There may be some tips if you want to write well and correctly.
One page per day
I think you do not need to wait for ideas for what you will write, start and compose what it is is the right step for all of that. Because work will not run if there is no action. By making writing as a routine, maybe you will get used to making a writing with one border. "Writing, writing and writing", if you want to be a writer, that's the right condition for Kuntowijoyo the Indonesian writer.
Write from what you experience
Experience is everything, so writing will be more beautiful if you combine it with experience. All experiences are ideas for writing, because what has happened is a diary that you need to take care of. And make writing as your best memory. If it's a challenge to break up, then why do you have to be embarrassed? Are you not ready to accept every reality? If you are ready, then why are you still afraid to share that experience with many people. Don't worry about the assumption that your experience is not interesting, because even the smallest experience will be very valuable for those who need it.
The current situation is writing
Maybe we often overlook the circumstances we are feeling, but without realizing that we have thrown away a little of the many theories we are looking for. Even dreams are writings, and the post-dream nature is everything from the content of writing. So, if you don't think like that, what will be your theory to write, I don't think there is a better problem than the situation you are feeling.
Maybe, that's what is part of what I have to talk about tonight. Believe me, that is the heart that I cannot speak verbally. Greetings to all of you who are trying to rise from adversity, because there is nothing impossible if you continue to catch up.

---
---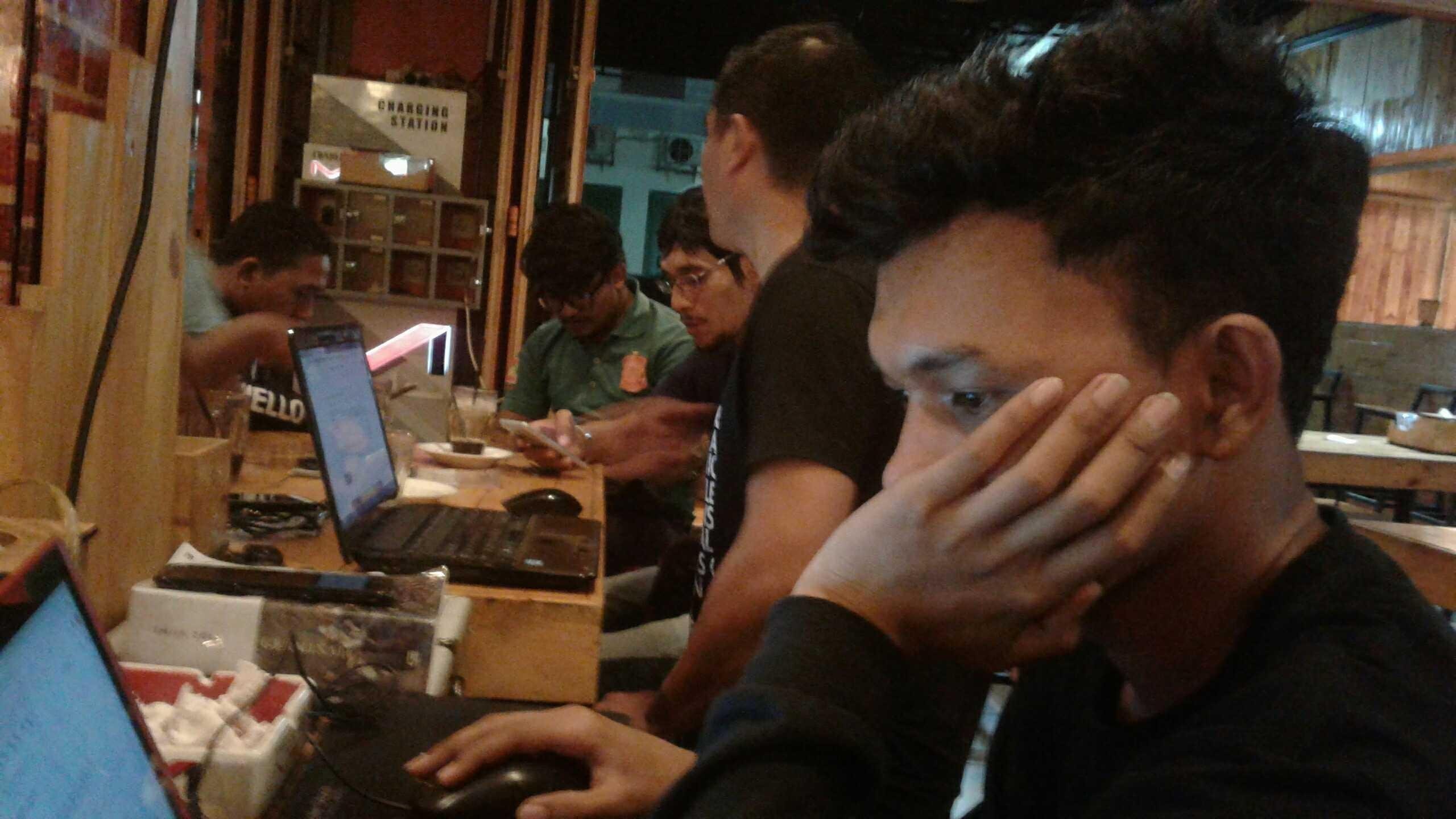 Indonesia version
Jika hari ini anda mengatakan bahwa menulis itu mudah, mungkin saya sebagai pemula akan beranggapapan bahwa pernyataan tersebut sama sekali tidak benar, Kenapa ?, iya karena memang tidak ada yang mudah bagi seorang tamu untuk menaklukkan semua isi kamar milik tuannya. Namun sangat benar, saking mudahnya untuk menulis, sehingga beberapa orang bisa menulis bahkan dalam peperangan, mungkin sebuah apresiasi besar untuk mereka yang sudang menemukan kekuatan pikiran sampai titik itu.
Karena tidak ada yang tidak mungkin jika anda terus berusaha, bekerja keras dan yakinlah bahwa semua itu adalah kemampuan anda.
Bahkan dalam mimpi, terkadang seseorang sudah mengumpulkan ide apa yang akan menjadi bahan tulisannya dipagi hari, maka tidak heran jika sebagian orang bisa mengeluarkan pendapat walaupun kesadaran masih setengah dari apa yang dia punya, karena mungkin dia masih belum benar-benar terbangun dari apa yang sedang dia mimpikan.
Namun yang terhebat dari anda adalah mereka yang bisa menjadikan setiap keadaan untuk bahan tulisan, jika mungkin itu berasal dari mimpi, maka saya kira tidak ada salahnya anda menjadikan mimpi itu untuk bahan tulisan. Dan sangat sempurna jika anda menggabungkannya dengan dunia kenyataan. Itu akan menjadikan tugas anda terlihat lebih sempurna.
Tapi tidak semua dari kita bisa menaklukkan keadaan itu. Karena anda, mereka, dan saya tidak akan pernah sama dalam hal mengubah kertas menjadi coretan yang sempurna. Kadang kala aku sempat bingung, apa yang akan mejadi bahan tangkapan dalam isi kepala. Ini benar-benar menjadi sebuah tugas yang seharusnya aku selesaikan, karena jika aku bisa menulis status dalam satu jam untuk satu status, kenapa aku harus menyerah dengan keadaan ini.
Bahkan jika anda sudah menjadikan status harian sebagai hobi baru, mungkin sudah sepatutnya anda beralih dari status itu menjadi tulisan yang sempurna, karena perkembangan harus tetap ada walaupun itu sekecil bunga salju.
Jadi, menulis itu memang sangat mudah, hanya saja anda sedang menjadikan tugas ini sebagai masalah. Itu sangat jelas terlihat dari apa yang selalu anda perlihatkan. Terkadang sesuatu hal akan menjadi lebih sulit jika anda membuatnya sulit, padahal tanpa sadar bahwa kita selalu berada diantara masalah sulit itu. Karena sangat tidak mungkin kesulitan itu akan terus menerus berkelanjutan namun anda sedang berusaha untuk mengalahkan kesulitan, kacuali anda hanya bermain-main dengan masalah ini.
Ya, memang benar. Menulis itu mudah, dan yang paling susah adalah menulis dengan baik dan benar. Kaidah bahasa tidaklah sama seperti anda latihan sepak bola, dia akan terus berlari dari acuannya jika anda hanya menggunakan bahasa konyol, namun berbeda dengan sepak bola, dia akan tetap menuju gawang jika anda beruntung dalam memainkannya. Bola itu bulat, sedangkan pikiran tidak akan pernah bulat seperti apa yang bola perlihatkan, dan keberuntungan tidak akan pernah berpihak kepada mereka yang merangkai kata, kecuali kematangan.
Tapi saya rasa untuk kita para pelajar, menulis dengan baik dan benar bukanlah tugas yang harus segera kita selesaikan, karena itu akan datang jika anda benar-benar mengaguminya. Dan yang paling penting untuk tugas anda saat ini hanyalah berusaha menjadi yang lebih baik, karena itu akan lebih susah dibandingkan anda belajar untuk menjadi sempurna. "Jika anda mencari yang sempurna, itu akan sangat sulit, tapi jika anda mencari yang baik, saya pikir itu akan menjadi sempurna".
Menulis itu sangat tidak mudah jika anda terus membayangkan kesusahan itu, dan kekeliruan akan selalu ada jika anda tidak benar-benar mengubah keadaan. Mungkin benar, bahwa dalam menulis anda akan selalu terhubung dengan perasaan malu jika tulisan anda dibaca oleh banyak orang, bukan dari segi tidak bagusnya, tapi dari segi tidak percaya dirinya anda untuk semua itu. Namun pada kenyataannya, tulisan anda akan lebih mudah diterima oleh khalayak ramai karena sikap percaya diri anda.
Dan jika anda masih bermain dengan sifat ini, mungkin sudah seharusnya anda merubah semua keadaan tidak bagus itu.
Tulisan merupakan informasi, opini publik, bahkan inspirasi untuk penduduk dunia. Karena tidak semua bahasa akan disampaikan secara lisan, maka sudah sepatutnya anda menjadikan tulisan sebagai alat untuk menyampaikan bahasa yang masih anda pendam itu. Bahkan untuk menyampaikan rasa kasih sayang kepada seseorang akan terlihat lebih romantis dengan keadaan seperti ini.
Mungkin ada beberapa tips jika anda ingin menulis dengan baik dan benar.
Satu halaman perhari
Saya rasa anda tidak perlu menunggu ide untuk apa yang akan anda tulis, memulai dan merangkai apa adanya adalah langkah yang tepat untuk semua itu. Karena pekerjaan tidak akan berjalan jika tanpa adanya aksi. Dengan menjadikan menulis sebagai sebuah rutinitas, mungkin anda akan terbiasa untuk membuat sebuah tulisan dengan satu keratas. "Menulis, menulis dan menulis", jika anda ingin menjadi penulis, itulah syarat yang tepat dari Kuntowijoyo sang penulis Indonesia.
Tulislah dari apa yang anda alami
Pengalaman adalah segalanya, maka tulisan akan lebih indah jika anda menggabungkannya dengan pengalaman. Semua pengalaman merupakan ide untuk menulis, karena apa yang sudah terjadi adalah diary yang perlu anda jaga. Dan jadikan tulisan sebagai memori terbaik anda. Jika itu pengalaman tantang putus cinta, lantas kenapa anda harus malu ?, Bukankah anda sudah siap untuk menerima setiap kenyataan ?, jika memang anda sudah siap, lantas kenapa anda masih takut untuk menceritakan pengalaman itu kepada banyak orang. Jangan khawatir tentang anggapan bahwa pengalaman anda tidak menarik, karena pengalaman sekecil apapun akan sangat berharga bagi mereka yang membutuhkan.
Keadaan saat ini adalah tulisan
Mungkin kita sering mengabaikan keadaan yang sedang kita rasakan, namun tanpa sadar bahwa kita sudah membuang sedikit dari banyak teori yang sedang kita cari. Bahkan mimpi adalah tulisan, dan keadaan alam sesudah mimpi adalah segalanya dari isi tulisan. Lantas, jika anda tidak berpikir seperti itu, aapa yang akan menjadi teori anda untuk ditulis, saya kira tidak ada masalah yang lebih bagus selain dari keadaan yang sedang anda rasakan.
Mungkin, itulah yang menjadi bagian dari apa yang harus saya bicarakan malam ini. Percayalah, bahwa itu adalah isi hati yang tidak sanggup saya bicarakan lewat lisan. Salam untuk kalian semua yang sedang berusaha bangkit dari keterpurukan, karena tidak ada yang tidak mungkin jika anda terus mengejar ketertinggalan.
all original photos are taken by @teukumuhas
---
**********
Special thanks to : @rok-sivante
**********

vote steempress witnesses here : https://steemit.com/~witnesses



---
---