Back to swing, and stay under the cold war. How could you be able to survive at the low prices available today haha. But the movement is still not allowed to step back for all the expectations you want. Dreams can fade because of problems that come unexpectedly, but smiles remain burning even though they look fake.
Greetings of success from The Youth Steemit !,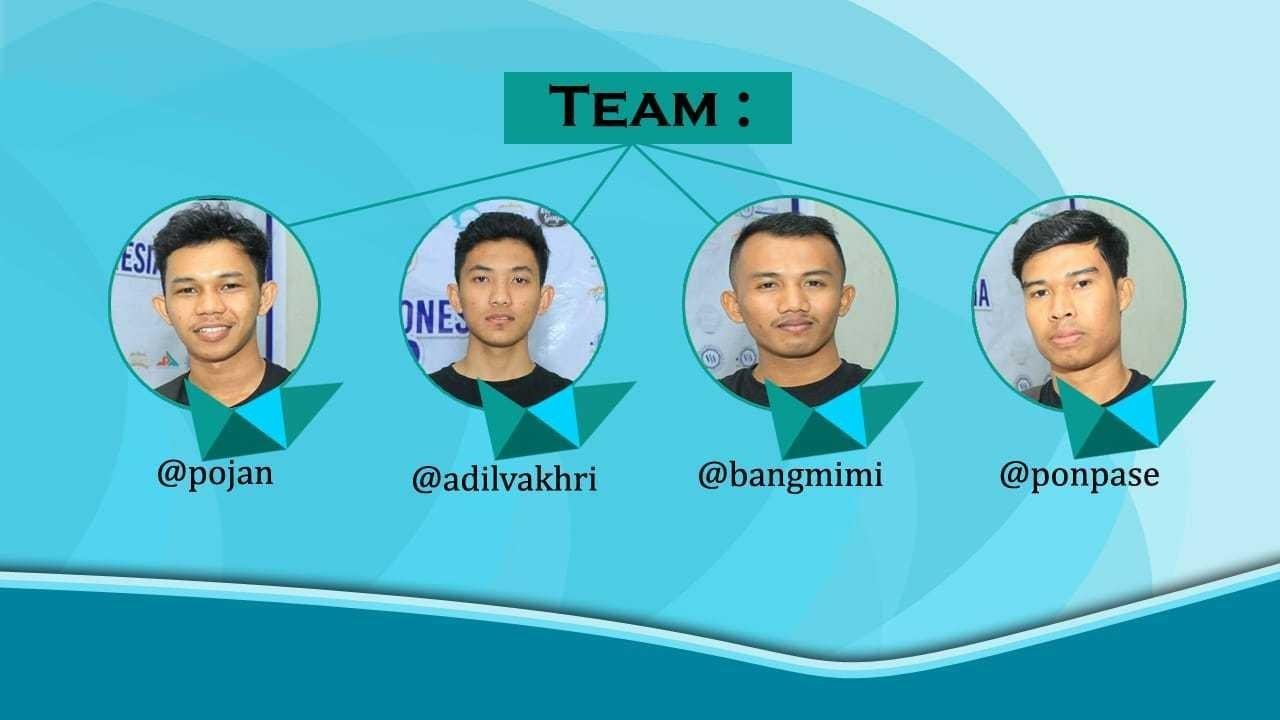 image created by @ponpase
Yes, maybe you have heard that name. The Youth Steemit is just a small team of four ordinary people. No matter the price, we can still survive until these sacred seconds, maybe not. At present it is not a death field for senior steemians who used to feel prices below average. Maybe you also need to smile for now.
Let's hurry with all the circumstances we have, price is not something that is a barrier for you to move forward. If that is what you expect, maybe you should leave this place and change your profession to become a salon worker. Hope you are lucky there.
Of all the disadvantages we have, it's time you show your true self, show them that you can survive, trust in your body that everything will be beautiful in time. Yes, all the reasons will have beauty according to the author.
Maybe from the dark side you have to appear to give a bright light to those who are silent, does not mean they are in need of motivation, maybe they are wanting all the hope that comes for a support, right … even though it is just a little support to open fighting spirit.
But what do you expect for further progress?
Maybe it's something that will make you happy, of course. That is nothing more than the purpose of developing a value from what you are mining today. But, how sure are you that the problem will not have a solution ?, 0.5%, for ordinary price connoisseurs like me, this problem is not an obstacle to going to a brighter nature in front of the eyes. Even I have to believe that the solution will remain after the dark room finds light.
The door, yes every house must have its own door, no matter how large the door is available, but I just have to believe that the door can certainly enter fresh air every time whenever it opens. Likewise with this problem, I hope you understand it, who knows that enthusiasm will shine again in December this year, haha ​​lol. And hopefully the happy wind will reappear in the near future.
But, the hope of all hope, be steemian of some people who do have the determination to fight, survive in shock, stop when fatigue, maybe you should be sure that tired will not happen for a long time, it will be like a day struggle and night, everyone knows that you are a super hero to explain your dreams every day, then at a good time, you need enough rest to be able to continue searching for all your desires, and night is the right choice for that.
Maybe you also need to prepare yourself for the upcoming meeting, it shows that steemit is the right medium for you to survive. It doesn't matter how easily you give up, because those who will survive remain role models for all people.
I hope you have also read some posts from those warriors, yes I call it a blessing bearer, because of all the inspiration, motivation and all hope originally came from the classy warrior. Yes, they are @ayijufridar, @mariska.lubis and some of their close friends who are still together.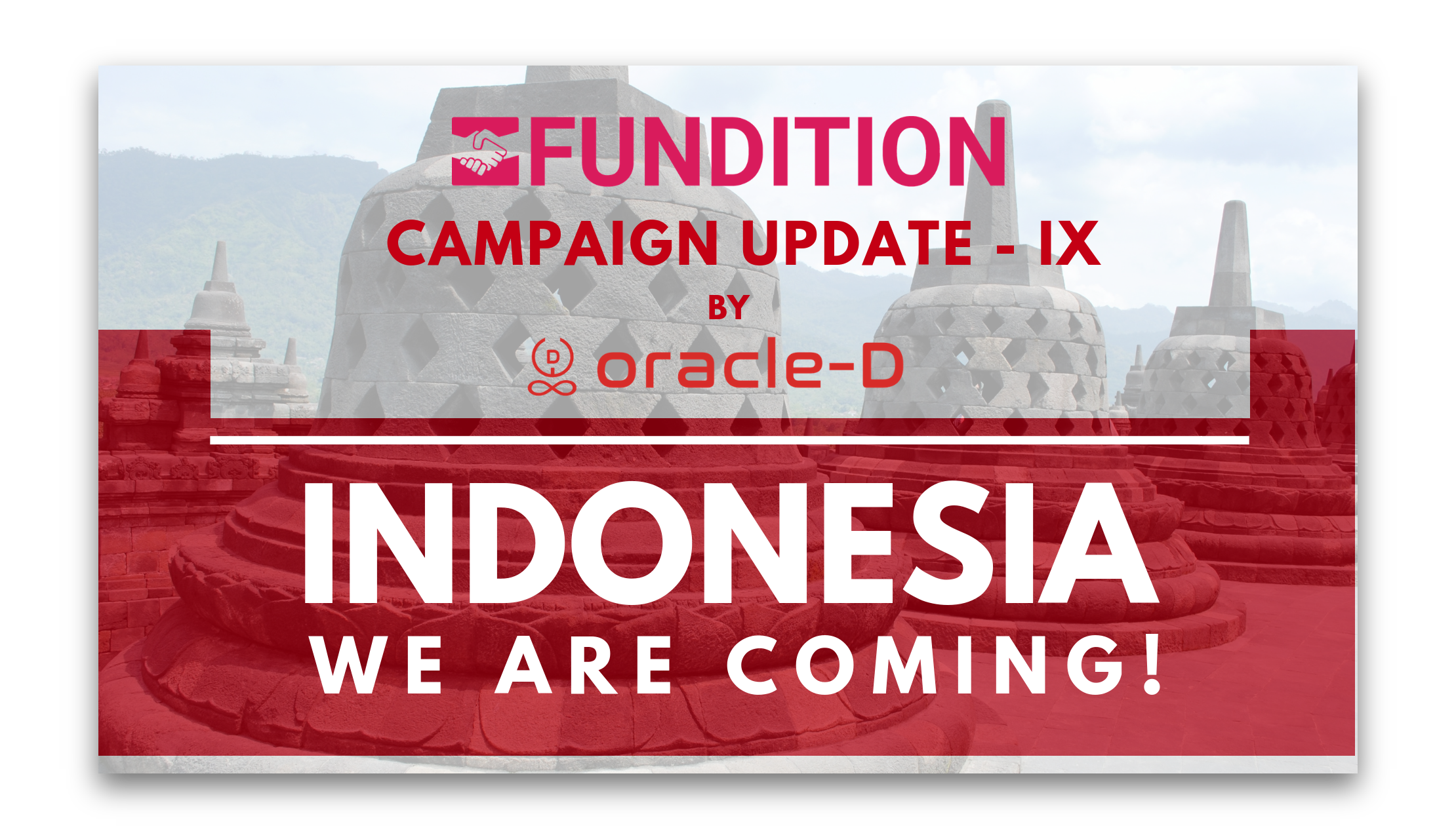 image source
You need to note!
October 18, 2018, the team and cheerleaders will arrive in Aceh, they are the names who have never given up on advancing the name Steemit, @oracle-d, @starkerz and @anarcotech. See you here.
October 20, 2018, Open class at FEB Malikulsalleh University and meet Steemian in Lhokseumauwe which will be catalyzed by KSI Chair, @levycore.
21 October 2018, Meet up with the Banda Aceh Steemian which will be organized by the Chair of KSI Chapter Banda Aceh @kemal13.
Here are some important dates from the many dates they have scheduled, hopefully we can meet there and get to know each other.
Source :
https://steemit.com/fundition-j0l263bps/@oracle-d/oracle-d-to-feature-on-bloomberg-indonesia-meetings-with-high-level-dignitaries-7813487e6bef2est
https://steemit.com/oracle-d/@mariska.lubis/kunjungan-tim-oracle-d-ke-indonesia-akan-memberikan-banyak-pencerahan-penting-tentang-blockchain
Note : This post is a form of support for the advancement of Indonesia

vote steempress witnesses here : https://steemit.com/~witnesses
---
---

Kembali mengayun langkah, dan tetap bertahan dibawah perang dingin itu. Bagaimana mungkin anda akan sanggup bertahan dengan harga murah yang tersedia saat ini haha. Tapi gerakan langkah tetaplah tidak boleh mundur untuk segenap harapan yang anda inginkan. Impian bisa saja pudar karena masalah yang datang tidak disangka, namun senyuman tetaplah membara walaupun itu terlihat palsu.
Salam sukses dari The Youth Steemit !,
Iya mungkin anda pernah mendengar nama itu. The Youth Steemit hanyalah sebuah tim kecil yang tergabung atas 4 manusia biasa. Tidak masalah dengan harga, kami juga masih bisa bertahan hingga detik sakral ini, mungkin tidak. Saat ini bukanlah ladang maut untuk para senior steemian yang dulunya pernah merasakan harga dibawah rata-rata. Mungkin anda juga perlu tersenyum untuk sekarang.
Mari bergegas dengan segala keadaan yang kita punya, harga bukanlah sesuatu yang menjadi penghalang untuk anda bergerak maju. Jika itu yang anda harapkan, mungkin sudah sepatutnya anda meninggalkan tempat ini dan beralih profesi menjadi tukang salon. Semoga anda beruntung disana saudara.
Dari segala ketertinggalan yang kita punya, sudah saatnya anda menunjukkan diri anda yang sebenarnya, perlihatkan kepada mereka bahwa anda masih bisa bertahan, percayakan pada tubuh anda bahwa semua itu akan indah pada waktunya. Iya, semua alasan akan mempunyai keindahan sesuai pengarangnya.
Mungkin dari sisi gelap itu anda harus muncul untuk memberikan cahaya terang bagi mereka yang sedang terdiam, bukan berarti mereka sedang membutuhkan motivasi, mungkin saja mereka sedang menginginkan segenap harapan yang datang untuk sebuah dukungan, benar,,, walaupun itu hanyalah sepintas dukungan kecil untuk membuka semangat perjuangan.
Namun apa yang anda harapkan untuk sebuah kemajuan selanjutnya ?,
Mungkin saja sesuatu yang akan membuat anda bahagia, tentu. Itu tidak lebih dari sebuah maksud dari berkembangnya sebuah nilai dari apa yang sedang anda tambang hari ini. Tapi, seberapa yakin anda bahwa masalah itu tidak akan memiliki solusinya ?, 0,5%, untuk penikmat harga biasa seperti saya, masalah ini bukanlah sebuah kendala untuk melaju ke alam yang lebih cerah didepan mata. Bahkan aku harus percaya bahwa solusi itu akan tetap ada setelah ruangan gelap itu menemukan cahaya.
Pintu, iya setiap rumah pasti memiliki pintunya sendiri, tidak peduli seberapa besar pintu yang tersedia, namun aku hanya harus percaya bahwa pintu itu pasti bisa memasukkan angin segar disetiap waktu kapan saja dia terbuka. Begitu juga dengan masalah ini, saya harap anda sudah memahaminya, siapa yang tau semangat itu akan bersinar lagi bulan desember tahun ini, haha lol. Dan semoga saja angin bahagia itu akan kembali muncul dalam waktu yang berdekatan.
Tapi, harapan dari seganap harapan, jadilah steemian dari beberapa orang yang memang punya tekad untuk berjuang, bertahan dalam goncangan, berhenti disaat kelelahan, mungkin anda harus yakin bahwa lelah itu tidak akan terjadi untuk waktu yang lama, itu akan sama halnya seperti sebuah perjuangan siang dan malam, semua orang tau bahwa anda merupakan seorang super hero untuk menjelaskan impin anda setiap harinya, maka disaat yang bagus pula, anda membutuhkan istirahat yang cukup untuk bisa melanjutkan mencari semua keinginan anda, dan malam adalah pilihan yang tepat untuk itu.
Mungkin saja anda juga perlu mempersiapkan diri anda untuk pertemuan yang akan datang, hal itu menunjukkan bahwa steemit merupakan media yang tepat untuk anda bertahan. Tidak peduli seberapa mudah anda menyerah, karena yang akan bertahan tetaplah menjadi panutan untuk semua kalangan.
Saya harap anda juga sudah pernah membaca beberapa postingan dari mereka para pejuang, iya aku menyebutnya pembawa berkah, karena segala inspirasi, motivasi dan seluruh harapan awalnya datang dari sang pendekar berkelas itu. Iya mereka adalah @ayijufridar, @mariska.lubis dan beberapa tetangga dekatnya yang masih bersama hingga saat ini.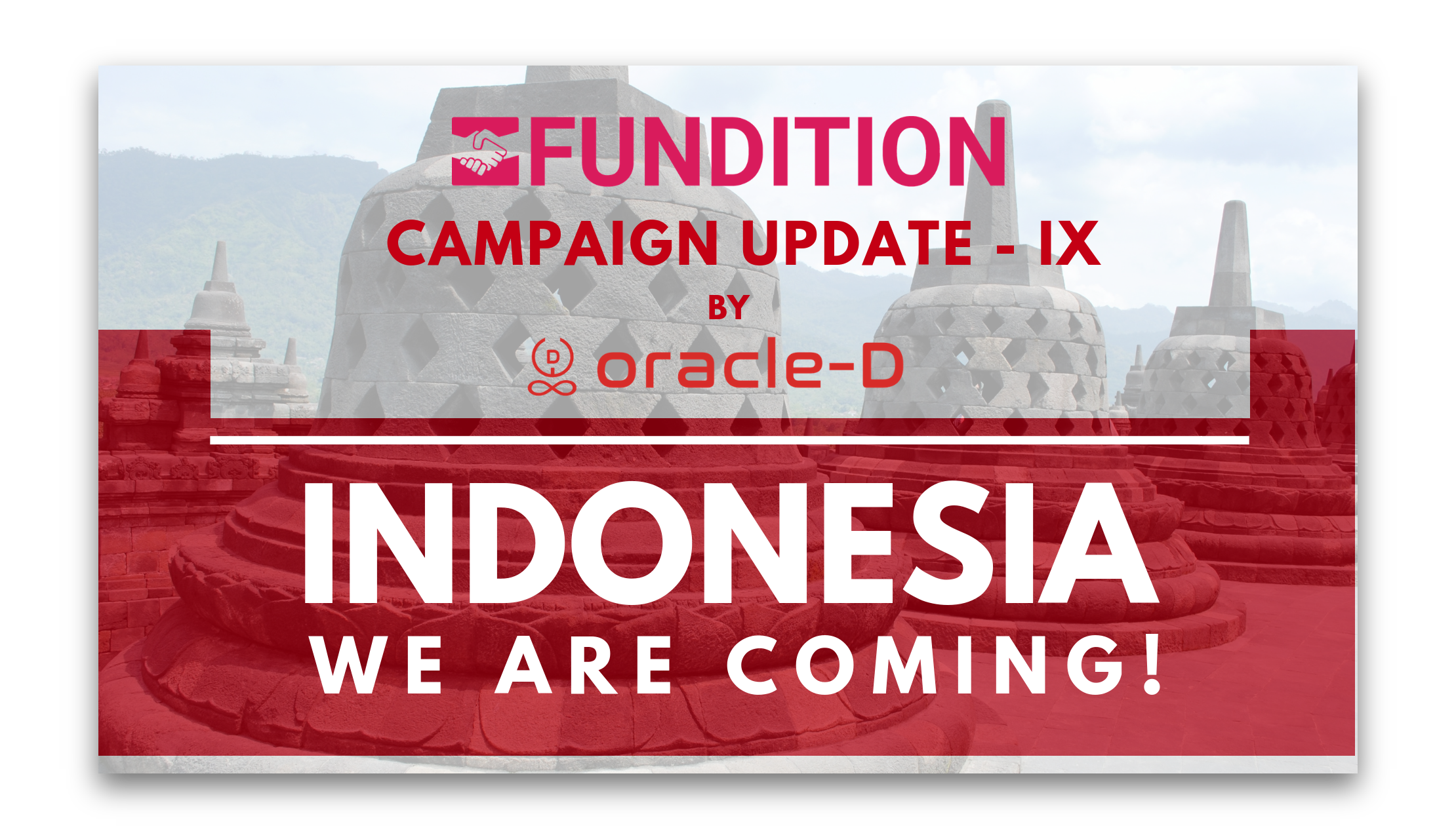 image source
Perlu anda catat !,
18 oktober 2018, para team dan penyemangat steemian akan tiba di Aceh, mereka adalah nama-nama yang tidak pernah menyerah untuk memajukan nama steemit, @oracle-d, @starkerz dan @anarcotech. Sampai bertemu dengan mereka disini.
20 Oktober 2018, Kelas terbuka di FEB Malikulsalleh University dan jumpa Steemian di Lhokseumauwe yang akan difalitisitasi oleh Ketua KSI yaitu @levycore.
21 Oktober 2018, Meet up dengan Steemian Banda Aceh yang akan diorganisir oleh Ketua KSI Chapter Banda Aceh @kemal13.
Berikut merupakan beberapa tanggal penting dari sekian banyak tanggal yang sudah mereka jadawalkan, semoga kita bisa saling jumpa disana dan berkenalan satu sama lain.
Sumber :
https://steemit.com/fundition-j0l263bps/@oracle-d/oracle-d-to-feature-on-bloomberg-indonesia-meetings-with-high-level-dignitaries-7813487e6bef2est
https://steemit.com/oracle-d/@mariska.lubis/kunjungan-tim-oracle-d-ke-indonesia-akan-memberikan-banyak-pencerahan-penting-tentang-blockchain
note :postingan ini sebagai sebuah bentuk dukungan untuk kemajuan steemit indonesia
---
**********
Special thanks to : @rok-sivante
**********

vote steempress witnesses here : https://steemit.com/~witnesses



---
---