What makes your movement stop at the place, maybe you are experiencing a sudden traffic jam. Indeed, sometimes the problem comes without a perfect invitation. It will be the same as you who are traveling through a lot of cars, accidentally, an accident causes traffic up to 500 meters, of course that is not a wish that many people expect, but you still have to enjoy it together to be able to go further.
But I really don't know why the barrier is now nesting beautifully in my life, it changes many beautiful things that will ruin the conclusion, lazy to move, not at all wanting to think about what should be my job every night to think. Why is the momentum slowly decreasing by itself?
Sometimes I also want to do what I like, even no one can hinder my desire, until I really get what is my priority at that time. But occasionally this problem behaves, obstacles come for a quiet time, I'm really disappointed for that. Even hate like lightning ruined my sleep during the day.
Maybe today I have reduced 99% of the results of my hard work to get what I mean, yes no other I just want to find the final destination for what I dreamed of. But inadvertently, the atmosphere returned dark and steep as if it had no light, weakened and became less directive, suddenly I felt a gradual confusion without being expected. Sometimes I also feel like I'm moving with all the lies I show, I'm really not feeling moved for it. I also felt like I was walking with an uncertain direction, it was like a prostitute who lost a bed, ah I was really bored for the game.
But do most people also experience such stupid things ?, I really hate this noisy gift.
Sometimes it is also disappointed, there are many problems that eventually make the heart incomplete, I feel walking and then stop, but I have a lot of hope that ultimately not all goes well, right, this problem is caused only by sudden obstacles. So troublesome, and occasionally it feels very smooth.
Maybe I believe that humans are a symbol of desire, lust is greed that makes many people plunge into the world wrong, so the next greed will make the right way to commit suicide. Do not know how the future will run safely, where to go after all that looks safe, maybe also one reason is because you do not know where the passion is to show the goodness of the world.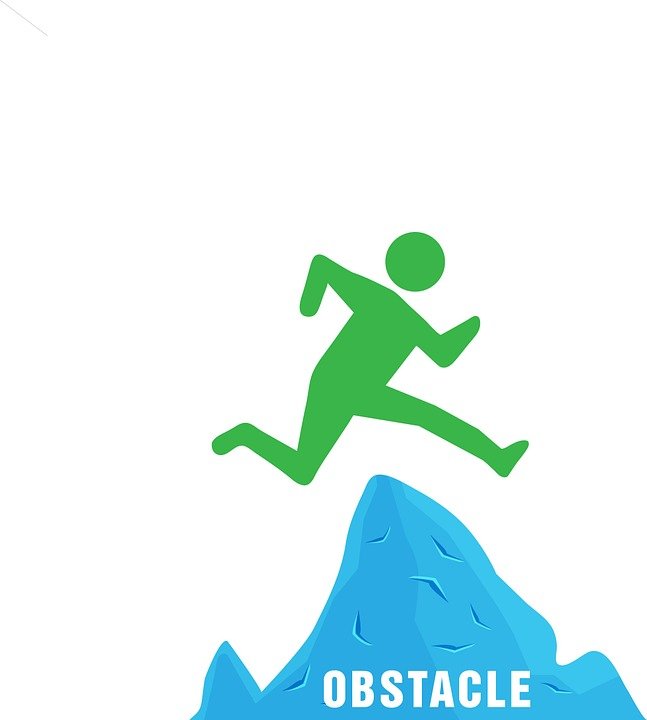 image source
Feeling like to be satisfied with all the circumstances that he has, want to be satisfied with everything, sometimes also does not care what makes you disappointed, until in the end you will feel that disappointed is heavy. Occasionally have a target, but also occasionally get out of the target line, but whatever happens, you still have to be the one who previously wanted that target, lust can show what you want, but not enough with lust, you also need capable gestures show your lust desires. If not, then I think you will only move in a place with all the lies you have.
Maybe you need to tell your brain that now you are having a desire to continue the task, yes he is a task that you are now wanting, then if not, it means that you are walking in a direction that has no purpose at all.
I also feel that someone always pursues something that is enough for him, to what he likes, always feels insufficient, always feels shortcomings, and even as if it is always not satisfied to complete life. But if you want, then you really will find an unlimited surprise for that, keep going forward and step for all the desires you want to achieve, prove to them that you are also someone who wants a stage of success without needing to blame your situation.
Not because you have determination, not because you have more power to continue that situation, but because you have a strong desire that it looks like greed. It doesn't need to be a surprise, but at that time, you will feel yourself losing, helpless and feeling killed by circumstances, even though you will get happiness when you get it all.
Even despair, you will feel that when everything really isn't in line with your mind. Feeling frustrated, it becomes a situation that you do not want, but you must be aware, that it is an earring when you take a desire. There you will feel that you are paralyzed, you will feel fear and really fear only because of circumstances.
But don't let yourself stop because of trivial problems, because that will only invite big question marks for your next life. Wake up and continue to rise, adversity is not a good problem for you to stop. Obey yourself, realize yourself that you are not wanting something to be a burden.
If the sun is too hot for you to make memories, then make the moon and stars that will always accompany your night with all the beauty that he has. Everyone knows that you feel the same dream for your life, but not everyone can show how beautiful life is after conquering that dream. Maybe you can't solve all the problems in a short time, but I'm sure that you can carry out all the tasks in perfect time,
Maybe you can stop, but you can't stop just because you have too many problems that you are facing. Skip one by one the problem, because not all conditions will be smoothly resolved, believe in yourself, that it all becomes a real state after everything is perfect.

vote steempress witnesses here : https://steemit.com/~witnesses
---
---
indonesian version
Apa yang membuat gerakan anda berhenti ditempat ?, mungkin anda sedang mengalami kemacetan yang datang secara tiba-tiba. Memang, terkadang masalah itu datang tanpa undangan yang sempurna. Itu akan sama halnya seperti anda yang sedang menempuh perjalanan melewati banyak mobil, tanpa sengaja, sebuah kecelakaan mengakibatkan kemacetan hingga 500 meter, tentunya itu bukanlah keinginan yang diharapkan banyak orang, namun anda tetap harus menikmatinya seiring untuk bisa melangkah lebih jauh.
Tapi saya benar-benar tidak tau kenapa hambatan itu sekarang bersarang indah di kehidupan saya, ini mengubah banyak hal indah yang akan merusak kesimpulan, malas untuk bergerak, sama sekali tidak ingin memikirkan apa yang seharusnya menjadi tugasku setiap malam untuk berpikir. Mengapa perlahan momentum itu turun dengan sendirinya ?.
Terkadang saya juga ingin melakukan apa yang saya suka, bahkan tidak ada seorang pun yang bisa menghalangi keinginanku ini, hingga aku benar-benar mendaptkan apa yang menjadi prioritasku saat itu. Tapi sesekali masalah ini berulah, hambatan datang untuk waktu yang tenang, aku benar-benar kecewa untuk itu. Bahkan kebencian seolah seperti petir yang merusak tidurku di waktu siang.
Mungkin hari ini saya sudah menurunkan 99% dari hasil usaha kerja keras saya untuk mendapatkan apa yang saya maksud, iya tidak lain saya hanya ingin menemukan tujuan akhir untuk apa yang sedang aku impikan. Tapi secara tidak sengaja, suasana itu kembali gelap dan curam seolah tidak memiliki cahaya, melemah dan semakin tidak berarah, tiba-tiba aku merasakan kebingungan secaraa bertahap tanpa diharapkan. Terkadang saya juga seperti sedang bergerak dengan segala kebohongan yang aku perlihatkan, aku benar-benar sedang tidak merasa bergerak untuk itu. Aku pun seolah merasakan sedang berjalan dengan perjalanan yang tidak tentu arah, itu sungguh seperti pelacur yang kehilangan tempat tidur, ah aku benar-benar bosan untuk permainan itu.
Namun apakah kebanyakan orang juga mengalami hal bodoh semacam itu ?, aku sungguh benci untuk kado berisik ini.
Terkadang juga kecewa, banyak masalah yang akhirnya membuat isi hati tidak sempurna, aku merasakan berjalan dan kemudian berhenti, namun aku memiliki banyak harapan yang akhirnya tidak semua berjalan lancar, benar,, masalah ini disebabkan hanya karena hambatan yang datang secara tiba-tiba. Begitu merepotkan, dan sesekali itu terasa sangat lancar.
Mungkin aku percaya bahwa manusia adalah simbol hasrat, nafsu merupakan keserakahan yang membuat banyak manusia terjun kedunia salah, begitu juga selanjutnya keserakahan akan membuat jalan yang tepat untuk bunuh diri. Tidak tau bagaimana masa depan akan berjalan dengan aman, kemana harus pergi setelah semua itu terlihat aman, mungkin juga salah satu penyebabnya adalah karena tidak tau dimana letak gairah untuk menunjukkan kebaikan dunia.
Merasa ingin puas dengan segala keadaan yang dia punya, ingin puas dengan segalanya, terkadang juga tidak peduli apa yang membuat anda kecewa, hingga pada akhirnya anda akan merasakan bahwa kecewa itu berat. Sesekali memiliki target, tapi juga sesekali keluar dari jalur target, namun apapun yang akan terjadi, anda tetaplah harus menjadi anda yang sebelumnya menginginkan target itu, nafsu bisa menunjukkan apa yang anda mau, tapi tidak cukup dengan nafsu, anda juga membutuhkan gerak tubuh yang mampu menunjukkan keinginan nafsu anda. Jika tidak, maka saya pikir anda hanya akan bergerak ditempat dengan segala kebohongan yang anda punya.
Mungkin anda perlu memberitahu otak anda bahwa sekarang anda sedang memiliki sebuah keinginan untuk melanjutkan tugas itu, iya dia adalah tugas yang sekarang sedang anda inginkan, maka jika tidak, berarti anda sama sekali sedang berjalan dengan arah yang tidak memiliki tujuan.
Saya juga merasakan bahwa seseorang selalu mengejar sesuatu yang sudah cukup untuk dirinya, terhadap apa yang dia sukai, selalu merasa tidak cukup, selalu merasakan kekurangan, dan bahkan seolah itu selalu tidak merasa puas untuk melengkapi kehidupan. Namun jika anda mau, maka anda benar-benar akan menemukan kejutan yang tidak terbatas untuk itu, teruslah maju dan melangkah untuk semua keinginan yang ingin anda capai, buktikan kepada mereka bahwa anda juga merupakan seseorang yang menginginkan tahap sukses tanpa butuh menyalahkan keadaan anda.
Bukan karena anda memiliki tekad, bukan juga karena anda mempunyai kekuatan lebih untuk melanjutkan keadaan itu, tapi karena anda memiliki keinginan yang kuat sehingga itu terlihat seperti tamak. Tidak perlu apa itu kejutan, tetapi pada saat itu, anda akan merasakan kehilangan diri anda sendiri, tidak berdaya dan merasa dibunuh oleh keadaan, padahal kebahagiaan itu akan anda dapatkan ketika semua itu anda dapatkan.
Bahkan putus asa, anda akan merasakan hal itu ketika semuanya benar-benar tidak searah dengan pikiran anda. Merasakan frustasi, itu menjadi sebuah keadaan yang tidak anda inginkan, tapi anda harus sadar, bahwa itu adalah anting-anting perjalanan selama anda menempuh keinginan. Disitu anda akan merasakan bahwa anda sedang lumpuh, anda akan merasakan takut dan benar-benar takut hanya karena keadaan.
Tapi jangan biarkan diri anda berhenti karena masalah sepele, karena itu hanya akan mengundang tanda tanya besar untuk kehidupan anda selanjutnya. Bangun dan terus bangkit, keterpurukan bukanlah sebuah masalah yang bagus untuk anda berhenti. Patuhilah diri anda sendiri, sadarkan diri anda bahwa anda sedang tidak menginginkan sesuatu itu menjadi beban.
Jika matahari teralalu panas untuk anda jadikan kenangan, maka jadikanlah bulan dan bintang yang akan selalu menemani malam anda dengan segala keindahan yang dia punya. Semua orang tau bahwa anda merasakan mimpi yang sama untuk kehidupan anda, namun tidak semua orang bisa menunjukkan betapa indahnya kehidupan setelah menaklukkan mimpi itu. Mungkin anda tidak dapat menyelesaikan semua masalah dalam waktu yang berdekatan, tapi saya yakin, bahwa anda sanggup menjalankan semua tugas itu dalam waktu yang sempurna.
Mungkin anda dapat berhenti, namun anda tidak bisa berhenti hanya karena anda mempunyai terlalu banyakk masalah yang sedang anda hadapi. Lewati satu persatu masalah itu, karena tidak semua keadaan akan dengan mulus anda selesaikan, percaya pada diri anda, bahwa itu semua menjadi keadaan yang nyata setelah semuanya berjalan sempurna.
---
**********
Special thanks to : @rok-sivante
**********

vote steempress witnesses here : https://steemit.com/~witnesses



---
---