Speaking of women night, it is very true when you say that no one is successful on the bed unless they are prostitutes. Yes, only for a pleasure that is paid, even with low prices can sometimes also be used to meet those needs.
Because when the stem has found a puncture, the liquid will find the way where it came out, that's how hard work is for those who actually no longer have a price.
But this time I will tell you about the story of a paid girl from colonial times. True, Indonesia is one of the nations that once felt the pain of being haunted by demon hunters, they are opponents, even today they are still opponents for our fallen fighters.
FIENTJE de FENIKS, the beautiful face and perfect body that he has made all men want to tease his body. But if we talk about family tree, he doesn't have a clear family history to continue. But according to history, he was an Indonesian native who had lived in his time. Native Europeans, maybe that's what he called it at the time.
He has a physical mix between Indonesian and European races, maybe this is what makes him have an expensive rental price. Having glowing white skin but not as pale as European women's skin, perfect eyelids and dazzling black hair make the male attraction even tighter. Maybe that makes the minimal Indonesian beautiful women at that time.
But in fact, not all Indonesian women fight for their nation with what they have. It shows that we can be one Indonesian, but we do not have one soul for the Indonesian people. Yes, this is indeed a normal problem in life. Every human being has a different soul and of course we will have different goals too.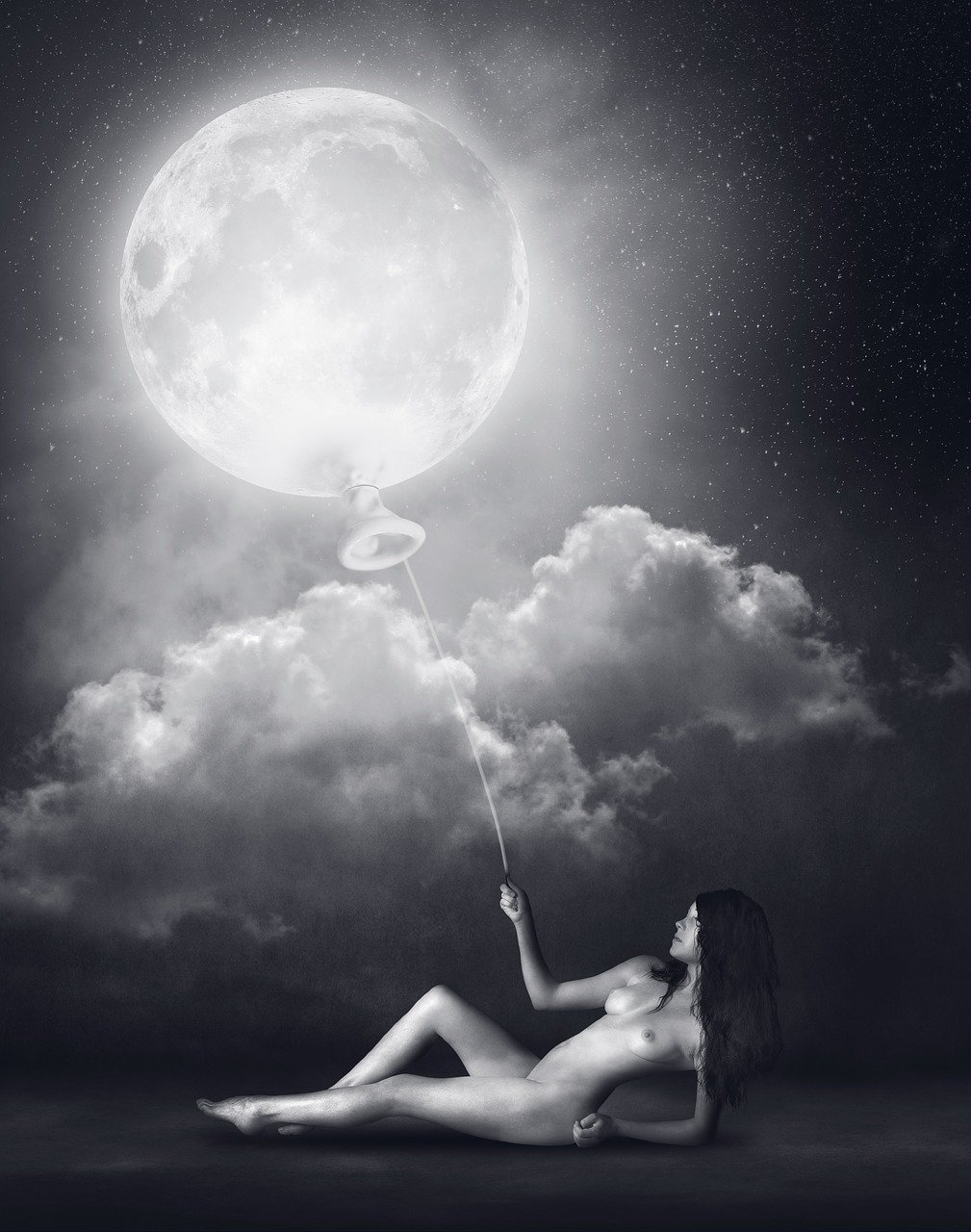 image source
So cruel was the life of the time, made him forced to plunge into the dark side of the women's struggle. Dutch men, they have a long life with family, so don't be surprised if evil intentions appear anytime they want.
Feniks also became a Dutch rental item at the time, not only limited to ordinary prices, he became famous and very expensive, even the price for a feniks last night was the most expensive price at that time which was very rarely found.
Many men of the Dutch East Indies were associated with Feniks, including Gemser Brinkman. This man was a member of Sociteit Concordia, a kind of organization whose members were influential figures in the Dutch East Indies government.
Relationships that are limited to clients and subscriptions are so harmonious for both, they even love each other. It is reported that the brand meets every day and community love for each meeting, making their relationship more familiar. Even Brinkman also plans to bring Feniks into his savings. But it was responded differently by Feniks, he preferred to continue the career of the night woman rather than being a Brinkman deposit.
It turned out that the decision made Brinkman disappointed, and it was also reported that Feniks's decision to Brinkman made Feniks's life end after that. Brinkman was angry and finally killed Feniks, they also had time to combine crime through words that came out of the mouths of both parties. And finally Brinkman's hand becomes a witness for Feniks's murder.
Some media also mentioned that Brinkman hired three men to finish the woman that night, who then threw it into the Kalibaru area, Batavia.
Then on May 7, 1912, the discovery of the Feniks made all the people speechless and shocked. Not because the popularity of Feniks was trending topics for the time.
The death of the beautiful woman finally spread to the city flashes, until finally the problem began to be questioned. A Batavia policeman named Reumpol took the initiative to find the truth of this story. Finally, the story begins to get a red dot after one by one the witness shows his reckless action. Until all of the many accusations were directed at Brinkman. And at that moment, Brinkman began to get frustrated and regretful about his fuss. Until the final problem was sentenced to death by hanging himself, until the problem was resolved, he finally chose to end his life before the hanging was carried out.
Maybe that's how regret is obtained, not all things that can be hidden will be too hidden for a long time. Remember, karma will remain as far as the journey you take. Sometimes it's also not in the near future, but it will also continue to be close to the passage of time in your arms.

vote steempress witnesses here : https://steemit.com/~witnesses
---
---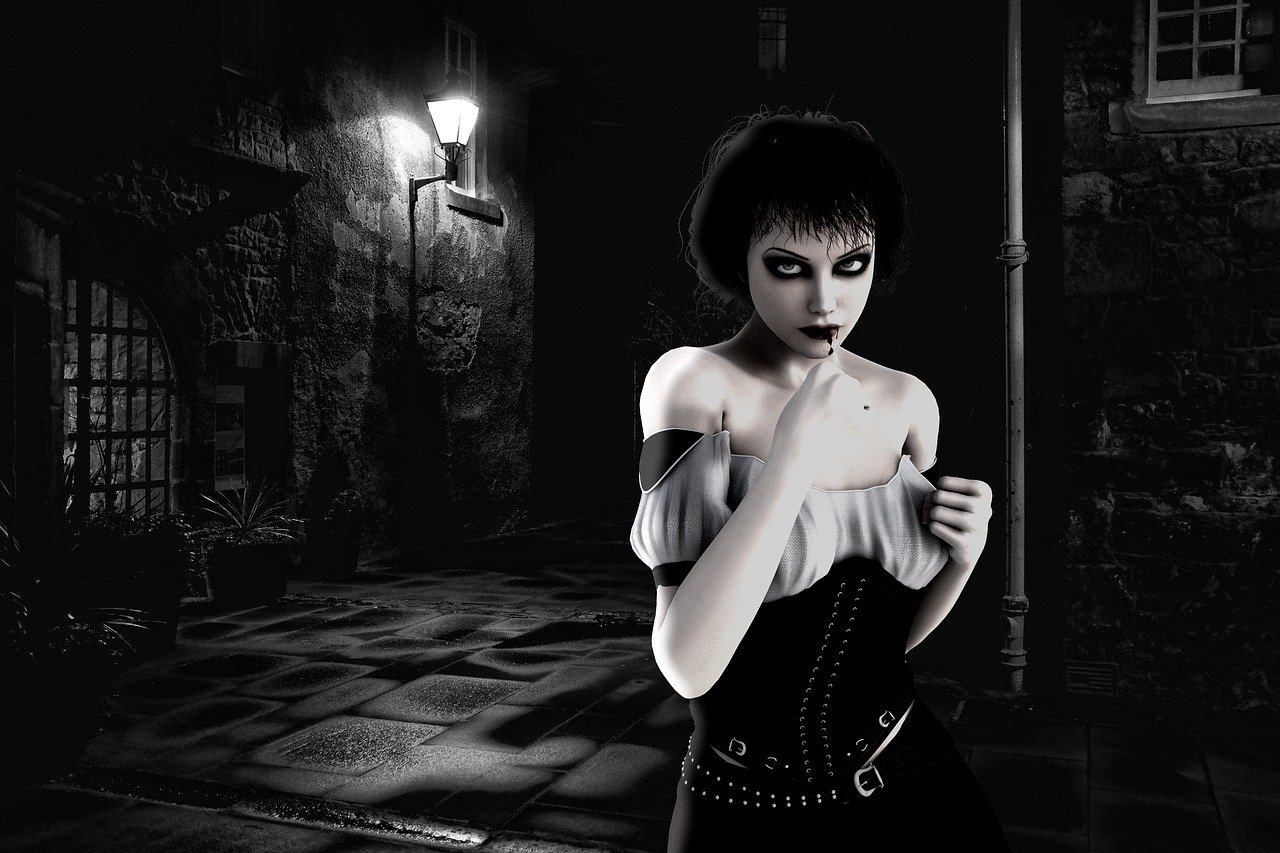 image source
indonesian version
Berbicara tentang wanita malam, sangat benar ketika anda mengatakan bahwa tidak ada seorangpun yang sukses diatas kasur kecuali mereka para pelacur. Iya, hanya untuk sebuah kenikmatan yang berbayar, bahkan dengan harga murah terkadang juga bisa untuk memenuhi kebutuhan itu.
Karena ketika batang sudah menemukan tusukan, cairan itu akan menemukan jalan dimana tempat dia keluar, begitulah goyangan kerja keras bagi mereka yang sebenarnya sudah tidak lagi memiliki harga.
Namun kali ini saya akan menceritakan tentang kisah seorang gadis bayaran masa penjajahan. Benar, Indonesia adalah salah satu bangsa yang pernah merasakan pedihnya dihantui pemburu setan, mereka merupakan lawan, bahkan sampai saat ini mereka masih saja menjadi lawan untuk pejuang kita yang sudah gugur.
FIENTJE de FENIKS, wajah cantik dan badan sempurna yang dia miliki membuat seluruh pria ingin menggoda tubuhnya. Namun jika kita bicara tentang silsilah keluarga, dia tidak memiliki riwayat keluarga yang jelas untuk diteruskan. Namun menurut sejarah, dia adalah orang asli Indonesia yang pernah hidup dimasanya. Pribumi tulen berparas Eropa, mungkin itulah sebutan untuknya kala itu.
Dia mempunyai fisik campuran antara ras indonesia dan Eropa, mungkin hal inilah yang membuat dia memiliki harga sewaan mahal. Memiliki kulit putih berseri namun tidak sepucat kulit wanita Eropa, kelopak mata yang sempurna dan rambut hitam mempesona membuat daya tarik pria semakin kencang. Mungkin hal itu menjadikan minimnya wanita cantik Indonesia kala itu.
Namun nyatanya, tidak semua wanita Indonesia memperjuangkan bangsanya dengan apa yang dia punya. Itu menunjukkan bahwa kita boleh satu Indonesia, tapi kita tidak memiliki jiwa yang satu untuk bangsa Indonesia. Iya hal ini memang masalah biasa dalam kehidupan. Setiap manusia memiliki jiwa berbeda dan tentunya kita akan mempunyai tujuan yang berbeda juga.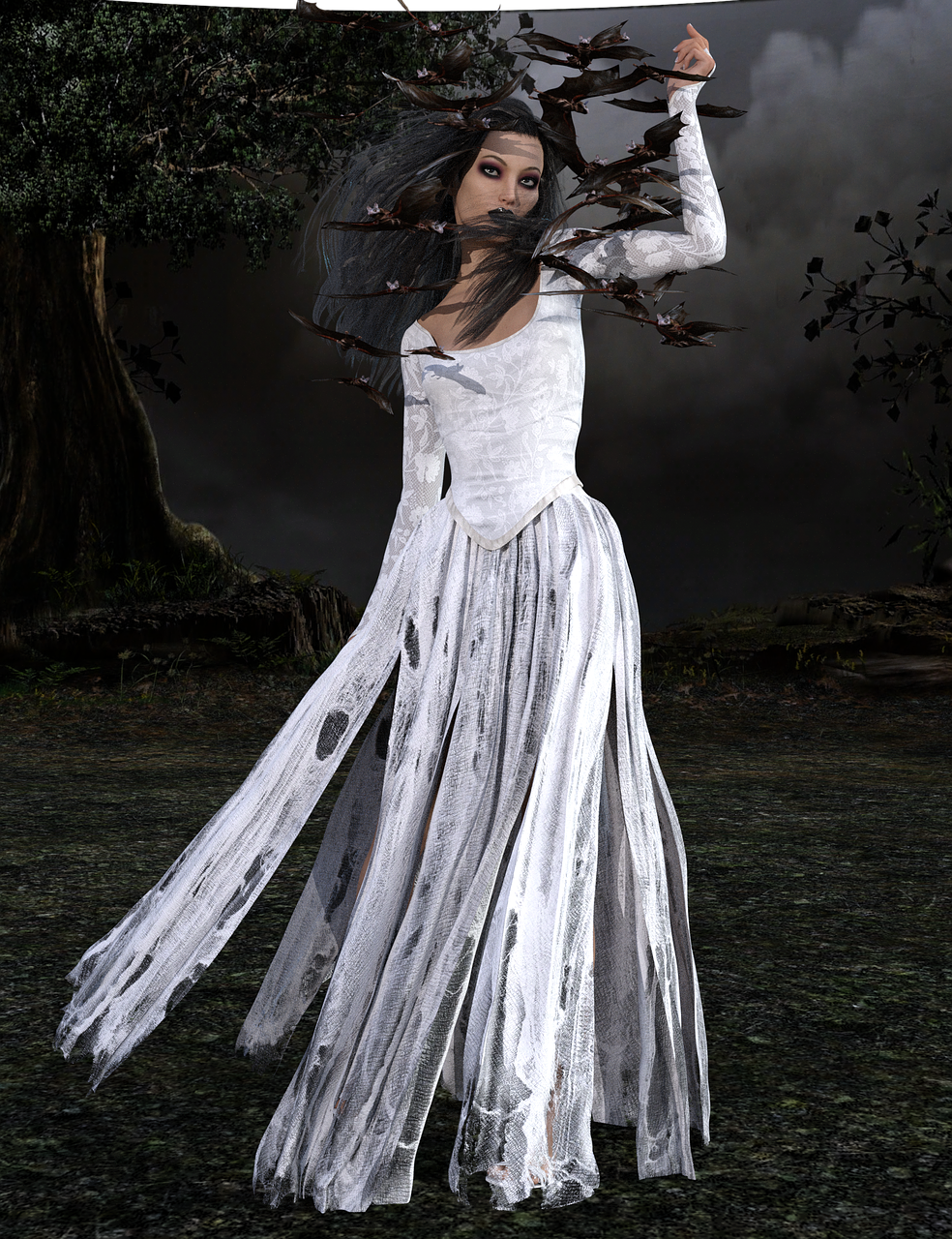 image source
Begitu kejamnya kehidupan masa itu, membuat dia terpaksa terjun kesisi gelap perjuangan para wanita. Pria-pria Belanda, mereka memiliki kehidupan yang jauh dengan keluarga, maka tidak heran jika niat jahat itu muncul kapan saja ketika mereka mau.
Feniks pun jadi barang sewaan Belanda kala itu, tidak hanya sebatas harga biasa, dia menjadi terkenal dan sangat mahal, bahkan harga untuk semalam seorang feniks adalah harga termahal saat itu yang sangat jarang ditemukan.
Banyak pria pembesar Hindia Belanda yang berhubungan dengan Feniks, termasuk Gemser Brinkman. Pria ini adalah anggota Sociteit Concordia, semacam organisasi yang anggotanya merupakan sosok sosok yang berpengaruh di pemerintahan Hindia Belanda.
Hubungan yang sebatas client dan langganan itu begitu harmonis untuk keduanya, bahkan mereka sudah saling sayang antara satu sama lain. Dikabarkan bahwa merek bertemu setiap hari dan bermasyarakat kasih untuk setiap pertemuan, membuat hubungan mereka sudah semakin akrab. Bahkan brinkman juga juga berencana untuk memboyong Feniks menjadi simpanannya. Tapi hal itu ditanggapi lain oleh Feniks, dia lebih memilih untuk melanjutkan karir wanita malam daripada menjadi barang simpanan brinkman.
Ternyata keputusan itu membuat brinkman kecewa, dan dikabarkan juga bahwa keputusan Feniks kepada Brinkman membuat hidup Feniks berkahir setelah itu. Brinkman marah dan akhirnya membunuh Feniks, mereka juga sempat memadu kejahatan lewat kata-kata yang keluar dari mulut kedua pihak. Dan akhirnya tangan Brinkman menjadi saksi untuk pembunuhan Feniks.
Beberapa media juga menyebutkan bahwa brinkman menyewa tiga pria untuk menghabis sang wanita malam itu, yang kemudian membuangnya ke daerah Kalibaru, Batavia.
Kemudian pada tanggal 7 Mei 1912, penemuan manyat Feniks membuat seluruh warga terdiam dan mengejutkan. Tidak lain dikarenakan popularitas Feniks saat itu sedang menjadi trending topik untuk masanya.
Kematian sang wanita cantik itupun akhirnya menyebar hingga kepenjuru kilas kota, hingga akhirnya masalah itu mulai diperkarakan. Seorang polisi Batavia yang bernama Reumpol berinisiatif untuk mencari kebenaean kisah ini. Akhirnya kisah itu mulai mendapatkan titik merah setelah satu persatu saksi menunjukkan aksi nekatnya. Hingga semuanya banyak tuduhan yang diarahkan kepada Brinkman. Dan saat itu juga, brinkman mulai frustasi dan menyesal dengan kalekuannya. Hingga masalah akhir dia dijatuhkan hukuman mati dengan gantung diri, sampai masalah itu mau selesai, akhirnya dia memilih untuk mengakhiri hidupnya sebelum hukuman gantung itu dilaksanakan.
Mungkin begitulah penyesalan yang didapatkan, tidak semua perkara yang bisa disembunyikan akan terlalu tersembunyi untuk waktu yang lama. Ingat, karma itu akan tetap ada sejauh perjalanan yang anda tempuh. Terkadang juga tidak dalam waktu dekat, namun hal itu juga akan terus dekat dengan berjalannya masa dalam pelukan anda.
---
**********
Special thanks to : @rok-sivante
**********

vote steempress witnesses here : https://steemit.com/~witnesses



---
---