An angle for enjoyment | You don't need to take a certain position to find a suitable scene, but you need to enjoy all the sights that you are seeing. But there is one thing you have to do to get a unique picture, that is you have to take the right angle and see it from a different perspective.
When you see a peaceful atmosphere, find new sights and pass places that you have never passed before, maybe your feelings will feel that you have found a new experience in the course of your life.
Of course everyone has different footsteps, it affects the amount of experience he will get, because the more you find experience, the more confident you will find your life.
From the footprints that you put, you have found a new record that you have your own story, sometimes about a unique word, sometimes also about a sad experience, not a few experiences that can give positive value to yourself, but every the living soul of the world has a different footprint.
Which, however, believe that every different thing will remain the same if your efforts are always on the perfect path, different is true, but the goal is the same, we only need success in our different ways, but we will find the same words when we success. Believe and rest assured, every thing you do with sincere heart, and try with the same class as possible then that is more than enough.
Believe it or not you, that talking to yourself is an experience, how you will show your skills if you have absolutely no experience, every step you have a trace in the relationship, the skills that you have have a great influence on what percentage of experience you have, if no, don't expect someone to choose you as their trust.
All humans will complete their lives with experience, life is full of twists and turns, there will be nothing forever above and no one is constantly under, unconsciously that you are experiencing your peak according to the life you have.
But why do we seem to never feel above ?, Yes, because you are too hopeful of the greatness you have, never dream of flying if you only rely on two feet to walk, at least you have to try to create wings so you can find 50 percent of words for sure.
Many people think that at the top we will see all the remaining sights, but we forget that at the bottom is the center of attention that we will rent. Sometimes we only think about the top, even we don't think that "if there is no bottom then just a lie is left".
Everything is normal, except two things that you can't think of as ordinary, he is alive and dead, you must be prepared to enjoy the bitter life and have to be brave to feel the pain of death. Because sometimes it is difficult to understand, even though it is not in accordance with the request, you also have to fight it, you must accept and certainly you also have to take care of it, try to keep going through it, and convince yourself that it is all a process.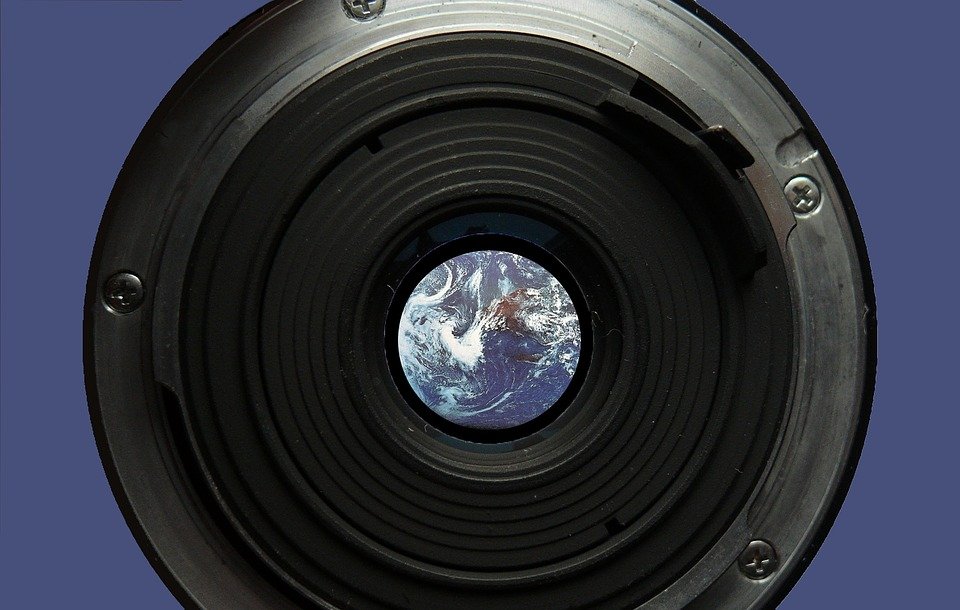 image source
The holy land remains holy unless you are polluting it, snowy mountains will continue to chill the cold as long as the sun does not shine melting the snowball. You are still you who will never change as long as you will remain stationary, then you are a foolish human with all the shortcomings before you try to change.
Learn to step, because in the steps you will find everything, you must believe that susana is mountainous far more different from the atmosphere in the sea, so use that opportunity to find a point of comfort wherever you play right now.
Everything you see and everything you feel is life, and everything you do has a reason that is hidden, because if you are awesome something, of course you will enjoy something, and vice versa, you do not need to doubt this problem.
Even you will become a hero if you keep going for experience, it does not rule out the possibility that you will find a lot of life after passing through a thousand islands as a study. Because belief will not be against what you are trying to do, it is all related to experience.
All about choices, even you can choose to be a traitor when you will truly become a liar, and even you can be considered a hero if you continue to give perfect meaning.

vote steempress witnesses here : https://steemit.com/~witnesses
---
---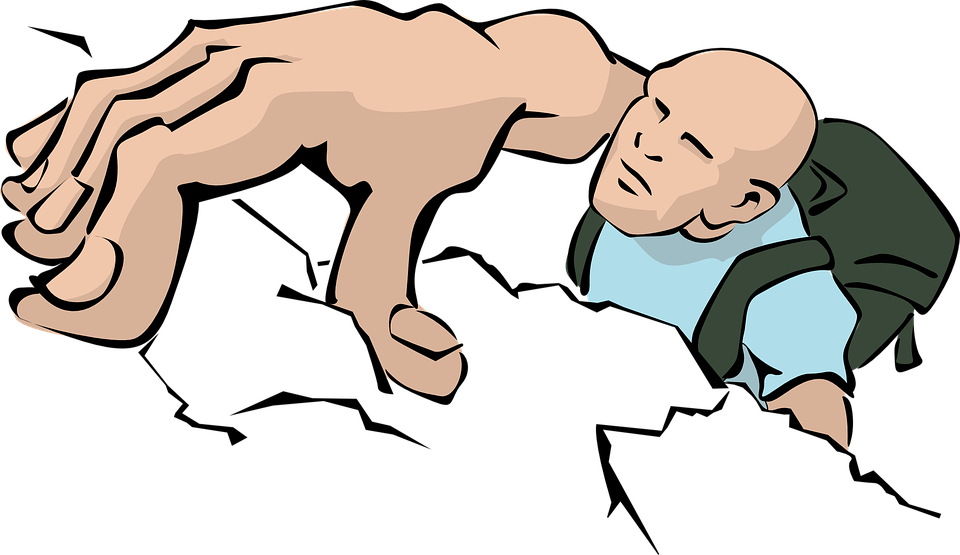 image source
Indonesian Version
Anda tidak perlu mengambil sebuah posisi tertentu untuk menemukan pemandangan yang cocok, namun anda perlu menikmati dari semua pemandangan yang sedang anda lihat. Tapi ada satu hal yang harus anda lakukan untuk mendapatkan satu gambar yang unik, yaitu anda harus mengambil sudut yang pas dan melihatnya dari cara pandang yang berbeda.
Ketika melihat suasana damai, menemukan pemandangan baru dan melewati tempat yang sebelumnya belum pernah anda lewati, mungkin perasaan anda akan merasakan bahwa anda telah menemukan pengalaman baru dalam perjalanan hidup anda.
Tentunya setiap orang memiliki langkah kaki yang berbeda, itu mempengaruhi pada jumlah pengalaman yang akan dia dapatkan, karena semakin anda menemukan pengalaman, maka semakin yakin bahwa kehidupan anda terus anda temukan.
Dari jejak kaki yang anda letakkan, maka anda sudah menemukan rekor baru bahwa anda memiliki kisah sendiri, kadang tentang sebuah kata yang unik, kadang juga tentang sebuah pengalaman yang sedih, tidak sedikit pula pengalaman yang mampu memberikan nilai positif untuk diri anda, yang namun setiap jiwa yang hidup didunia memiliki jejak langkah yang berbeda.
Yang namun percayalah, bahwa setiap sesuatu yang berbeda akan tetap sama jika usaha anda selalu diatas jalur yang sempurna, berbeda memang benar, namun tujuannya adalah sama, kita hanya membutuhkan kesuksesan dengan cara kita yang berbeda, namun kita akan menemukan kata yang sama ketika kita sudah sukses. Percaya dan yakinlah, setiap segala sesuatu yang anda lakukan dengan hati iklas, dan berusaha dengan sekelas mungkin maka itu sudah lebih dari cukup.An angle for enjoyment.
Percaya tidaknya anda, bahwa yang berbicara dengan diri anda adalah pengalaman, bagaimana anda akan menunjukkan skill anda jika anda sama sekali tidak memiliki pengalaman, setiap langkah anda memiliki jejak dalam hubugannya, skill yang anda punya sangat berpengaruh pada berapa persen pengalaman yang anda miliki, jika tidak maka jangan harap seseorang akan memilih anda sebagai kepercayaannya.
Semua manusia akan melengkapi hidupnya dengan penagalaman, hidup ini penuh lika-liku, tdak akan ada yang selamanya diatas dan tidak ada pula yang terus-terusan diabawah, secara tidak sadar bahwa anda sedang mengalami puncak kejayaan anda sesuai kehidupan yang anda punya.
Namun kenapa kita seolah seperti tidak pernah meraskaan diatas ?, iya karena anda terlalu berharap lebih dari kehebatan yang anda miliki, jangan pernah bermimpi bisa terbang jika anda hanya mengandalkan dua kaki untuk berjalan, setidaknya anda harus berusaha untuk menciptakan sayap supaya hayalan anda bisa menemukan 50 persen kata pasti.
Banyak dari manusia yang berpikir bahwa dipuncak kita akan melihat semua pemandangan yang tersisa, namun kita lupa bahwa dibagian bawah merupakan pusat perhatian yang akan kita sewa. Terkadang kita hanya memikirkan bagian atas, bahkan kita tidak berpikir bahwa "jika tidak ada bagian bawah maka diatas pun hanya suatu kebohongan yang tersisa".
Semuanya biasa saja, keculi dua hal yang tidak bisa anda anggap biasa, dia merupakan hidup dan mati, anda harus siap menikmati pahitnya kehidupan dan harus berani untuk merasakan sakitnya rasa kematian. Karena terkadang sulit untuk dimengerti, walaupun tidak sesuai dengan permintaan, anda juga harus melawannya, anda harus menerima dan yang pasti anda juga harus menjaganya, cobalah untuk terus melewatinya, dan yakinkan diri anda bahwa semua itu hanyalah proses.
Tanah suci tetaplah suci kecuali anda yang mengotori itu, pegungungan yang bersalju akan terus mengeluarkan hawa dingin selama matahari tidak bersinar mencairkan bola salju. Anda tetaplah anda yang tidak akan pernah berubah selama anda akan tetap diam ditempat, maka anda merupakan manusia bodoh dengan segala kekeurangan sebelum anda mencoba untuk berubah.
Belajarlah untuk melangkah, karena dalam langkah anda akan menemukan segalanya, anda harus percaya bahwa susana digunung jauh lebih berbeda dengan suasana di laut, maka gunakan kesempatan itu untuk menemukan titik kenyamanan dimanapun anda bermain saat ini.
Semua yang anda lihat dan semua yang sedang anda rasakan merupakan kehidupan, dan semua yang anda lakukan memiliki alasan yang diam terpendam, karena jika anda mengagumkan sesuatu, tentunya anda akan menikmati sesuatu itu, dan sebaliknya, anda tidak perlu meragukan masalah ini.
Bahkan anda akan menjadi pahlawan jika anda terus berjalan untuk pengalaman, itu tidak menutup kemungkinan bahwa anda akan menemukan banyak kehidupan setelah melewati seribu pulau sebagai sebuah penelitian. Karena keyakinan tidak akan melawan dari apa yang anda usahakan, itu semua berkaitan dengan pengalaman.
Semua tentang pilihan, bahkan anda bisa saja memilih untuk menjadi pengkhianat ketika anda akan benar-benar menjadi seorang pendusta, dan bahkan juga anda bisa saja akan dianggap sebagai pahlawan jika anda terus memberikan makna yang sempurna.
---

vote steempress witnesses here : https://steemit.com/~witnesses



---
---