You and your friends' stupidity Introvert, Ambievert dan Extrovert
 | Have you ever encountered a person who is calm and even seemingly unwilling to eat though, and maybe one of your friends is the one I am talking about. Silent, I asked one of my friends. Why do you seem like a lifeless person, but that answer did not come to me after all this time I asked him, he just smiled and even he thought of me as if I was talking to other people beside him, it really made my emotions grow a bit, yes maybe you also feel how it feels dicuekin when you ask. But you should not be angry, because it is true the nature of a person depends on what he shows. When you find someone like that, maybe most of us will assume that he is so closed with his life, and even some of you also assume that someone is too good for his life. Remember, you should not be fooled by outward circumstances, you can only judge a person from the cover, it is obviously wrong. Not necessarily a quiet person has a silent heart attitude, and not necessarily a person in a hurry to have a feeling of what kind of heart he showed.
Speaking of personality, maybe you always find many different people, there are always aloof from some people to find a pleasure, there are also always active in groups and love the crowd, some of your friends who like to have the nature is always changing , sometimes likes together sometimes likes to be alone. But that's some real human nature. That's why you should not vent your anger to someone who is often quiet when you are with you, and vice versa you should not be angry when you see your friends are always actively talking as if never run out of battery. They just want to talk according to their nature, the bad they have set up, of course they are the ones who always make the situation come alive, you just need to serve such a person, give him what he wants, create a peaceful atmosphere as if you are with memories. And rest assured, they never want a fight just because of the nature that he has.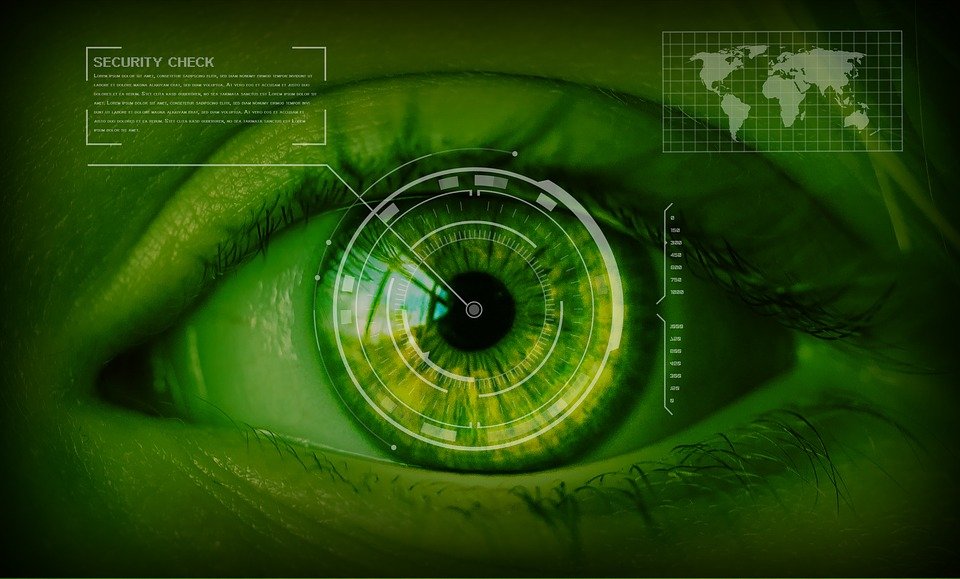 image source
You have to believe that life is so perfect, some extraordinary greatness is the sun and moon, they can shine in a state that is not simultaneously, it's all just to give you peace, yes you will feel the beauty of the night with the moonlight so fascinated, and you also can not forget the sunlight that always gives you real life. But can you be angry with the moon just for not giving you the bright light like the sun ?, no, you can not be arrogant to the moon that looks like quiet, why? Because both have advantages, and both have such extraordinary meaning to those who always consider happiness under any circumstances. So also with your relatives, quiet is not a reason as a place to spare anger. Really you and your friends have 3 properties that are neatly arranged as he has, "Introvert, Ambievert and Extrovert". Quiet, overconfident and flexible, these three traits belong to humans who have experienced life.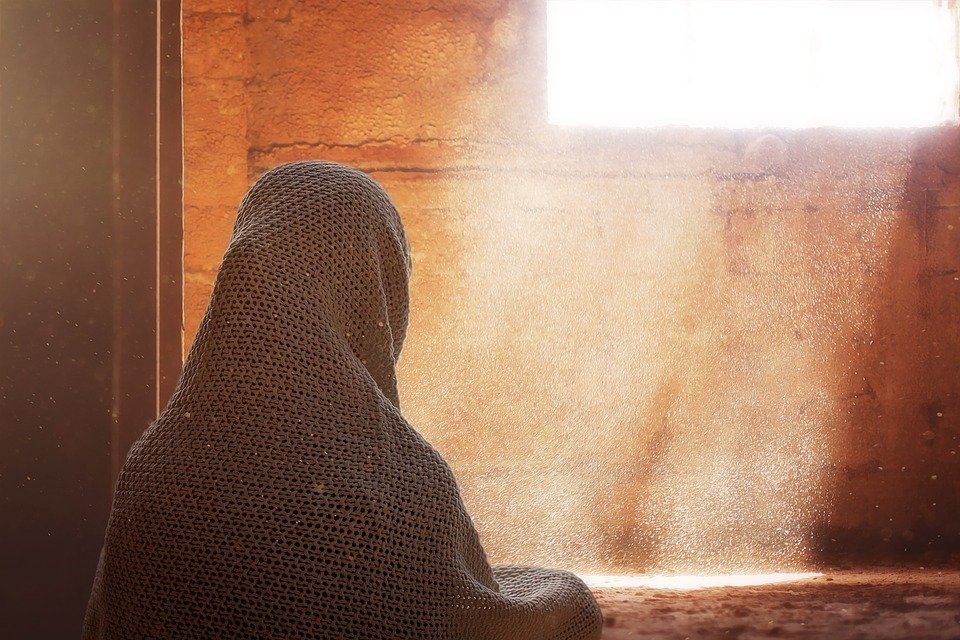 image source
Introvert, where a man who lives with his world and is reluctant to seek pleasure with his best friend, yes this is the type of man who often turns away and finds happiness in his own way, what he has as a password he can not share, even he is too closed for the ordinary, maybe this is the type of people who are more thoughtful and less to perform activities. Too many ideas but not able to be done, but did not rule out some people like this to be one of the greatest among human beats. They are like fireflies playing in their own world, hiding and like no life, sometimes even those like ghosts that just come out when there is a need. They will only be light in the dark uninhabited.
Ektrovert, the type of people who live like red ants, they will always be there wherever the sweet taste appears. In fact, they always laugh if they do not have a signal to laugh, sometimes people like this look funny and even indispensable to turn on the situation, but sometimes people like this also seem like destroying peace for a calm, how not, he is able to create a full silence peace becomes a noisy atmosphere like war, but that's greatness, all human beings have properties that are available, he is silent only for his happiness and he laughs just for the sake of his pleasure as well.
Ambievert, the flexible nature of a person, they can be friendly with the situation and they can be silent like no friends, ambievert is a human type that has the nature of Introvert and Ektrovert, so do not be surprised if one of your friends suddenly silent silence, can turn it into an introvert, and the difference in weather can make it an ektrovert. Humans like this can interact perfectly with you who have the nature of introvert and ektrovert, but you are introvert is not necessarily able to interact with those who ektrovert and ambievert.

vote steempress witnesses here : https://steemit.com/~witnesses
---
---
Indonesian Version
Pernahkah anda menemukan seseorang yang kalem bahkan seolah tidak mau makan sekalipun, dan mungkin salah satu dari kawan anda adalah dia yang sedang aku ceritakan. Pendiam, aku sempat bertanya kepada salah seorang yang kusebut sahabatku. Kenapa kamu seolah seperti orang yang tidak punya kehidupan ?, tapi jawaban itu tidak kunjung aku dapatkan setelah sekian lama aku pertanyakan, dia hanya tersenyum dan bahkan dia menganggapku seolah aku sedang berbicara dengan orang lain disampingnya, itu benar-benar membuat sedikit emosiku berkembang, iya mungkin anda juga merasakan bagaimana rasanya dicuekin saat anda bertanya. Tapi anda tidak boleh marah, karena memang benar sifat seseorang tergantung dari apa yang dia tunjukkan. Ketika anda menemukan seorang yang seperti itu, mungkin kebanyakan dari kita akan beranggapan bahwa dia begitu tertutup dengan kehidupannya, dan bahkan sebagian dari anda juga menganggap bahwa seseorang tersebut terlalu baik untuk kehidupannya. Ingat, anda tidak boleh terkecoh dengan keadaan luar, anda hanya mampu menilai seseorang dari covernya, itu jelas salah. Belum tentu seseorang pendiam memiliki sikap hati yang selalu diam, dan belum tentu orang tergesa-gesa memiliki perasaan hati seperti apa yang dia tunjukkan.
Berbicara tentang kepribadian, mungkin anda selalu menemukan banyak orang yang berbeda, ada yang selalu menyendiri dari beberapa orang untuk mencari sebuah kesenangan, ada juga yang selalu aktif dalam kelompok dan menyukai keramaian, ada pula dari beberapa kawan anda yang suka memiliki sifat selalu berubah-ubah, kadangkala suka bersama-sama kadangkala juga suka sendirian. Tapi itulah beberapa sifat manusia yang sebenarnya. Itulah kenapa anda tidak boleh meluapkan kemarahan anda kepada seseorang yang seringkali pendiam ketika bersama anda, dan begitu juga sebaliknya anda tidak boleh marah ketika melihat teman anda selalu aktif berbicara seolah tidak pernah kehabisan baterai. Mereka hanya ingin berbicara sesuai sifat mereka, baik buruknya sudah mereka atur, tentunya merekalah yang selalu menjadikan keadaan itu menjadi hidup, anda hanya perlu melayani orang seperti itu, berikan sesuai apa yang dia mau, ciptakan suasana damai seolah anda sedang bersama kenangan. Dan yakinlah, mereka tidak pernah menginginkan sebuah pertikaian hanya karena sifat yang dia punya.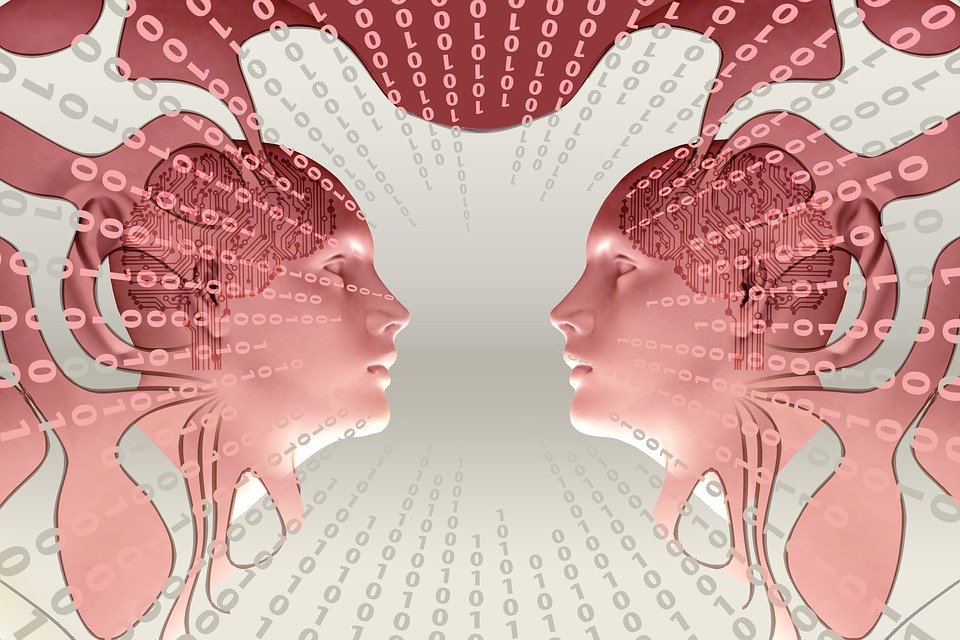 image source
Anda harus percaya bahwa hidup ini begitu sempurna, beberapa kehebatan yang luar biasa adalah adanya matahari dan bulan, mereka dapat bersinar dalam keadaan yang tidak bersamaan, itu semua hanya untuk memberikan anda kedamaian, iya anda akan merasakan indahnya malam dengan cahaya bulan yang begitu terpesona, dan anda juga tidak bisa melupakan cahaya matahari yang selalu memberikan anda kehidupan nyata. Tapi bolehkah anda bersikap marah kepada sang bulan hanya karena tidak memberikan anda cahaya terang seperti matahari ?, tidak, anda tidak bisa bersikap sombong kepada bulan yang terlihat seperti pendiam, kenapa ? Karena keduanya memiliki kelebihan, dan keduanya mempunyai makna yang begitu luar biasa untuk mereka yang selalu menganggap kebahagiaan dalam kondisi apapun. Begitu juga dengan kerabat anda, pendiam bukanlah alasan sebagai tempat untuk meluangkan amarah. Sungguh anda dan teman anda memiliki 3 sifat yang tersusun rapi sesuai yang dia punya, "Introvert, Ambievert dan Extrovert". Pendiam, terlalu percaya diri dan fleksibel, 3 sifat tersebut adalah milik manusia yang pernah merasakan kehidupan. 
You and your friends' stupidity Introvert, Ambievert dan Extrovert
.
Introvert, dimana manusia yang hidup dengan dunianya dan ogah untuk mencari kesenangan bersama sahabatnya, iya ini adalah tipe manusia yang sering menyendiri dan menemukan kebahagiaan dengan caranya sendiri, apa yang dia punya seolah merupakan kata sandi yang tidak bisa dia bagi-bagikan, bahkan dia terlalu tertutup untuk hal biasa, mungkin ini adalah tipe manusia yang lebih banyak berfikir dan sedikit untuk melakukan aktifitas. Terlalu banyak ide namun tidak mampu untuk dikerjakan, tapi tidak menutup kemungkinan beberapa orang seperti ini menjadi salah satu yang terhebat diantara kebenyakan manusia. Mereka seperti kunang-kunang yang bermain didunianya sendiri, bersembunyi dan seperti tidak ada kehidupan, bahkan terkadang mereka seperti hantu yang hanya keluar disaat ada kebutuhan. Mereka hanya akan terang didalam kegelapan yang tidak dihuni mangsa.
Ektrovert, tipe manusia yang hidup seperti semut merah, mereka akan selalu ada dimana saja rasa manis muncul. Bahkan mereka selalu tertawa jika belum mempunyai aba-aba untuk tertawa, terkadang orang seperti ini terlihat lucu dan bahkan sangat diperlukan untuk menghidupkan keadaan, tapi terkadang orang seperti ini juga seolah seperti merusak kedamaian untuk sebuah ketenangan, bagaimana tidak, dia mampu membuat suasana hening penuh damai menjadi suasana ribut seperti peperangan, tapi itulah kehebatan, semua manusia mempunyai sifat yang sudah tersedia, dia diam hanya untuk kebahagiaannya dan dia tertawa hanya demi kesenangannya pula.
Ambievert, sifat fleksibel yang dimiliki seseorang, mereka bisa ramah dengan keadaan dan mereka bisa terdiam seperti tidak ada kawan, ambievert merupakan tipe manusia yang memiliki sifat Introvert dan Ektrovert, maka jangan heran jika salah satu dari kawan anda tiba-tiba terdiam membisu, pengaruh keadaan bisa mengubahnya menjadi seorang introvert, dan perbedaan cuaca bisa membuatnya menjadi seorang ektrovert. Manusia seperti ini bisa berinteraksi sempurna dengan anda yang memiliki sifat introvert dan ektrovert, tapi anda yang bersifat introvert belum tentu bisa berinteraksi dengan mereka yang ektrovert maupun ambievert.
---

vote steempress witnesses here : https://steemit.com/~witnesses



---
---